Challenge your motor skills by building an iconic vehicle made out of LEGOs.
Just because you've grown up doesn't mean you have to give up playing with LEGOs. These complex car kits are made for gearheads who love building cars as much as they enjoy driving them. Yes, they're meant for adults. These kits include all the details, including fully-functional doors, hoods, and picture-perfect interiors. Below are a few of our favorite models that you should check out this shopping season.
---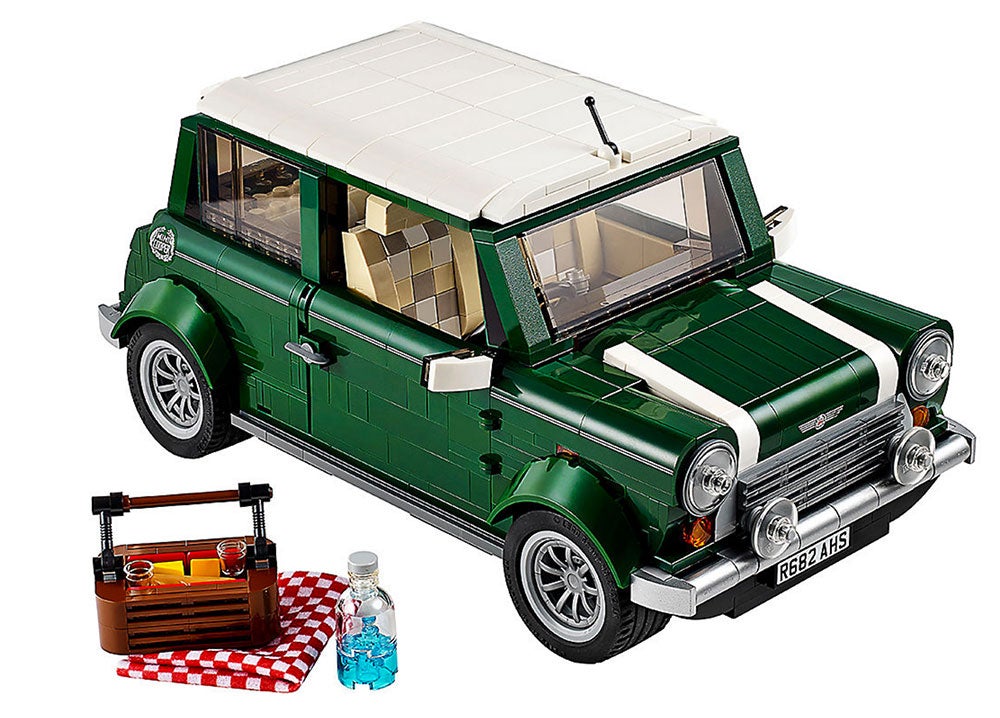 This sweet classic MINI Cooper Mk VII is made of 1,077 pieces and features hood stripes, fog lights, and white wing mirrors. The interior is just as detailed as the exterior, boasting tan veneer-styled dashboard, patterned seats, and a working gearshift. It even has its own little picnic basket and blanket so you can always be ready for a wee getaway.

Lego Creator Mini Cooper, $99.99, Lego
---

Ferrari fans will swoon at the sight of this sleek and sexy Ferrari F40, complete with pop-up headlights and twin-turbocharged V8 engine (sounds, unfortunately, are not included). This kit is comprised of 1,158 bricks which come together to create one badass model. Features include grippy tires, side air intakes, and even a luggage compartment complete with tiny tools; just in case your Ferrari needs a little tune-up.

Lego Creator Ferrari F40, $99.99, Lego
---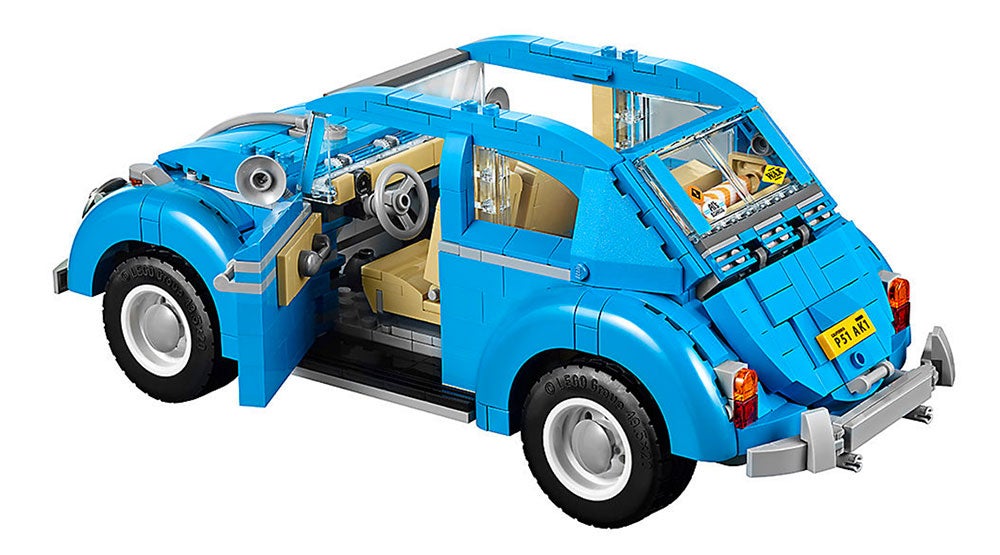 Surf's up! The iconic azure-blue 1960 Volkswagen Beetle comes together with 1,167 pieces including an adorable icebox, surfboard, and beach mat. With its rear four-cylinder rear engine and beige forward-tilting seats, it's as close to the real thing as you can get from a Lego model.

Lego Creator Volkswagen Beetle, $99.99, Lego
---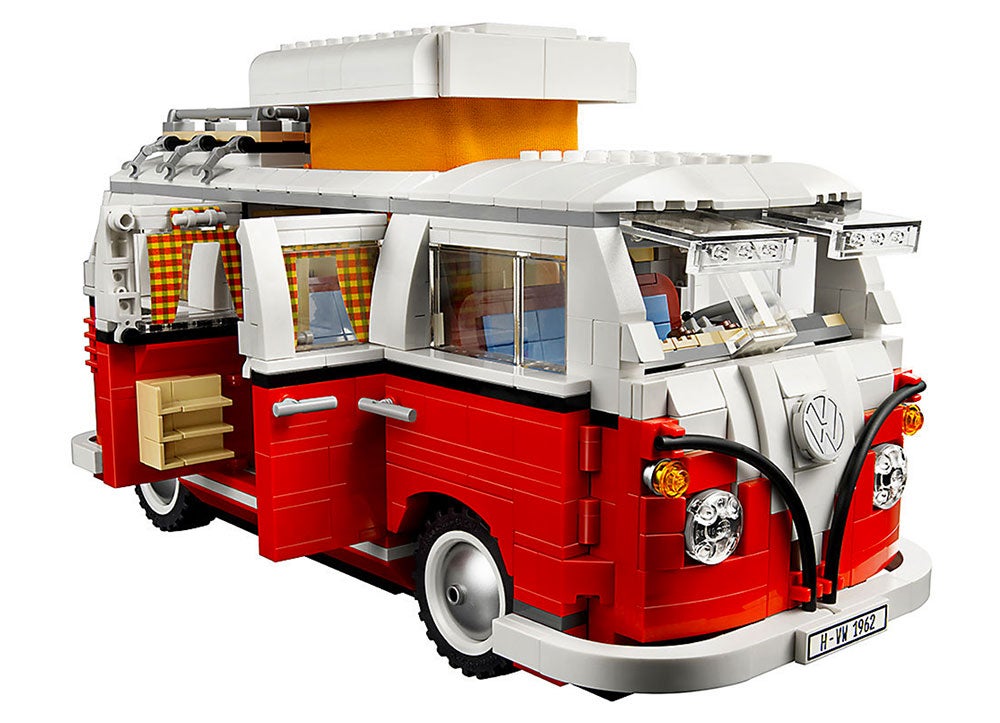 Bring back the glory days of traveling from concert to concert in this 1,332 piece 1962 Volkswagen Camper. While the exterior has all the classic VS camper features (V shape on the front, safari windshield, and pop-up roof) the interior is what really blew us away. The inside has furnishings, including a folding dining table, two bench seats (the rear folds), and little decorations like a closet mirror and even a painting — how chic!

Lego Creator Volkswagen T1 Camper Van, $119.99, Lego
---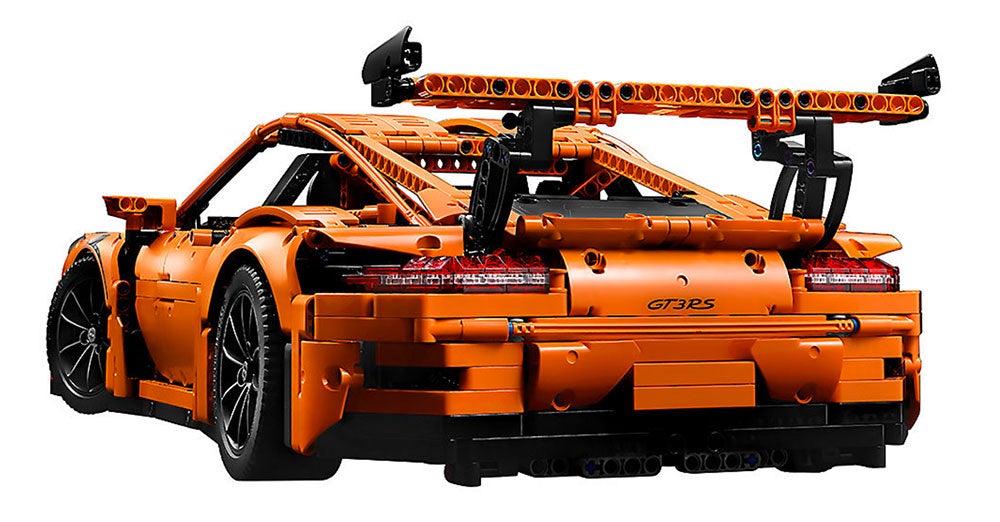 Up the ante with this intricate orange Porsche 911 made of a mind-boggling 2,704 pieces! This is a 1:8 scale model, which is larger than most of the other kits but like the other Lego cars, this Porsche has a detailed interior that includes racing seats, a working gearbox, and even gearshift paddles. Plus, this model has a unique serial number inside the glove compartment and four different sets of rims so you can customize your build.

Lego Creator Porsche 911 GT3 RS, $299.99, Lego
---
The 1010 Deal team is here to help you navigate the e-commerce marketplace. We write about interesting or exciting products available online. Each item is selected or approved by our editorial department. Some recent posts include a DIY slime kit, how to chose the right food containers for packed lunches, and Alien vs. Predator plushies.
We may earn affiliate commission if you make purchases through our links. Follow 1010 Deal on Twitter @1010deal.