There are no announcements about whether or not Sears will be participating in the 10.10 Shopping Festival.
Sears is a chain of retail stores across the United States with history that dates back to 1886. The journey began when Richard W. Sears founded R.W. Sears Watch Company to sell watches by mail order. In the time span of one year, he launched a catalogue. Sears sold the company in 1889 and incorporated Sears, Roebuck, and Co. in 1893 with Alvah C. Roebuck. The new catalogues gained widespread popularity and included watches and jewellery. In 1925, Sears opened its first retail store and grew so rapidly that by 1935 store sales overshadowed the sales by mail order. Today Sears operates through stores, digital channels, and specialty catalogues. The company offers consumers a wide range of merchandise, such as appliances, tools, mattresses, clothing, shoes, jewellery, electronics, and more. It carries a variety of brands for each category of product.
In 2010, Sears launched Sears Marketplace—a community of sellers and buyers brought together on the company website for a unique shopping experience. In 2020, eBay joined Sears Marketplace, further expanding the pool of sellers.
Latest News from Sears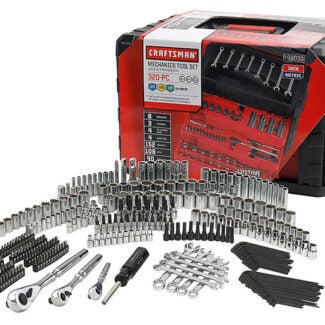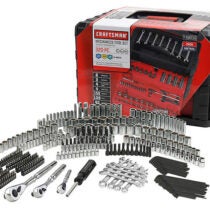 One of the best prices we've ever seen on this tool set – save over 60%!
Read More