Get this huge container of 24K Gold Scrub for a fraction of the price.
One of the best ways to make sure your skin is clear is to ensure your pores are unclogged and that the dead skin on the surface of your face is gone. There is no better way to do both those things than to use a gentle sugar scrub which cleans your pores and leaves your skin silky smooth.  This 24K Gold Body Scrub is gentle enough for your face so as to not harm your skin, and yet strong enough to be used on your entire body to get all the day's dirt and grime off, leaving it supple and smooth.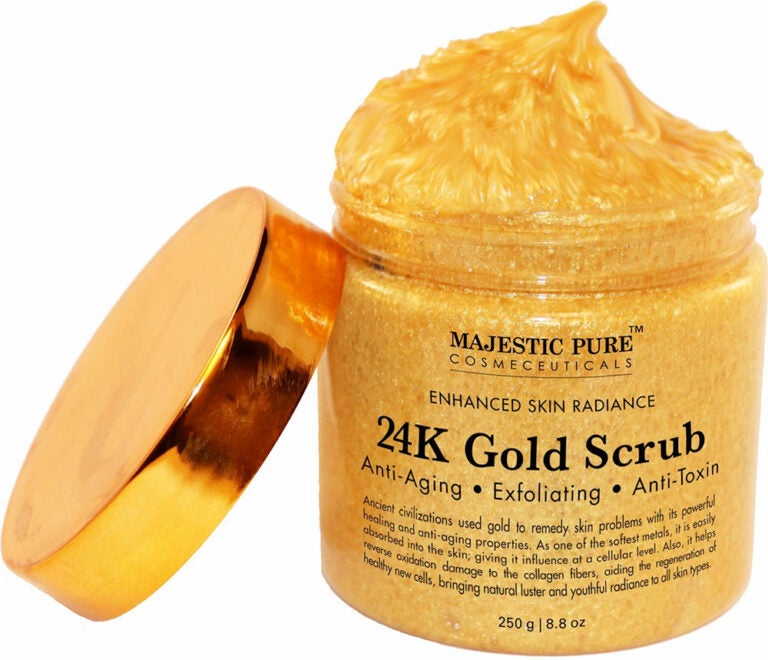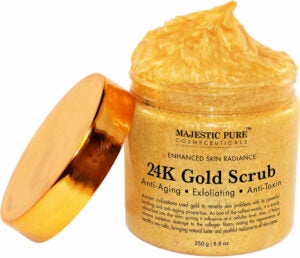 The scrub uses a percentage of real 24K gold foil, which is often used in anti-aging creams and serums. Unlike a lot of other scrubs on the market, however, this one does not have an overpowering amount of oil in the ingredients, which is great for users who have oily skin or are acne-prone.
First, test a small amount of the scrub on the inside of your elbow to ensure that you are not allergic to the product. If after a few minutes your elbow is fine, massage a small amount onto your face and/or whole body and then rinse. The scrub is said to lift and firm up the appearance of fine lines and wrinkles on your face, and give you a little glow (which is particularly useful during the colder months when we have less daylight). Best of all? It's more than 50% off it's original retail price for a huge 8.8 oz package!