As the saying goes, a hot dog a day keeps the sadness at bay… right?
There comes a day in every old bag's life when it's time to retire. That's good news for you, bag owner, because you'll get the chance to buy something new. So, don't squander this opportunity to own something straight out of the world of Cartoon Network's hit series, Steven Universe. Adidas has got nothing on this vinyl hot dog duffel bag.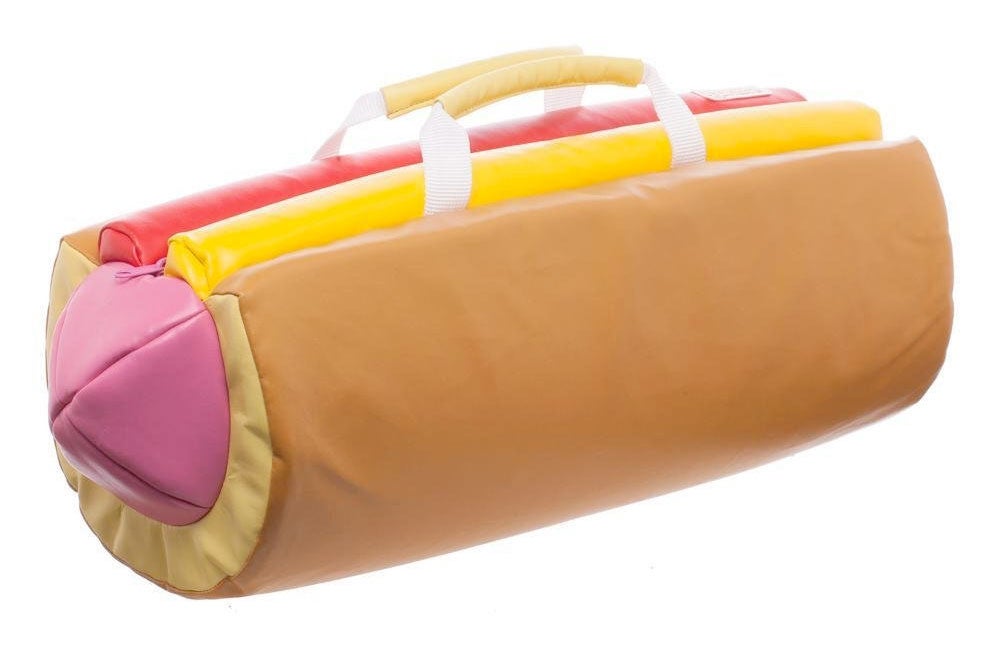 If you have other food-related accessories (like a taco wallet, tiny glazed donut earrings, or pizza-print pyjamas), you'll find this duffel will blend right in with the rest of your closet.
Measuring 23-inches wide, this zipped wiener features foam padding to keep the bun fluffy and the hot dog ends tender, plus squirts of ketchup and mustard on top. Reviewers say they've received nothing but compliments from onlookers—whether they're fans of Steven Universe or not.
For $40, this a fantastic replacement for your old gym bag and also makes a hilarious gift for Steven Universe series lovers or anyone with a sense of humor who doesn't mind standing out.
Steven Universe hot dog duffel bag, $39.95, Amazon.com