Whether your travels take you on a cross-country journey, a leisurely hike through nature or just across the street to the shopping mall, your pet will always be able to accompany you in comfort and style with this pet carrier backpack.
This multi-purpose backpack is designed to carry your feline companion or small dog safely, securely and without the need for a bulky pet carrier or over-sized tote bag. The lightweight Perfect Dog Cat Pet Backpack is designed to hold any small animal up to 10 pounds in weight and in addition to its compact size and cozy washable padded interior it features a large, ideally positioned semi-sphere window so your little guy can stay entertained by taking in all the sights.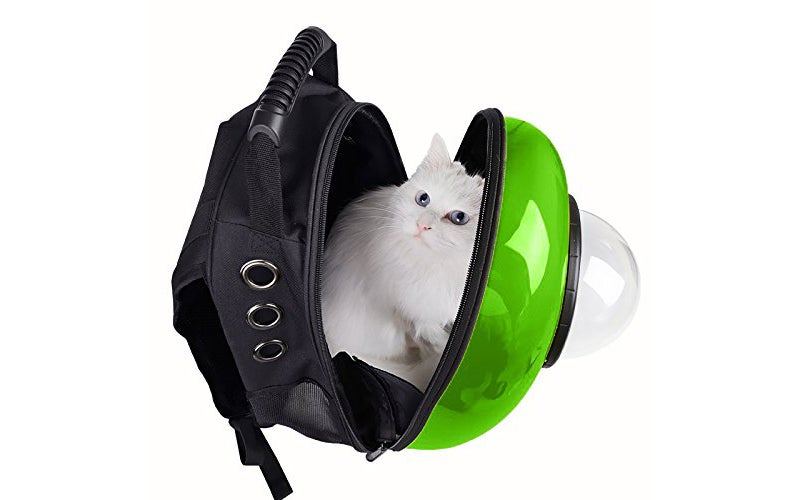 This versatile backpack measures just 17.3 inches in height and 11 inches deep, so is a snap to put on or take off, and its mesh panels and large ventilation holes ensure your pet always has fresh air.
The unit easily converts to a mobile pet bed for those long trips and is approved as a pet carrier by most major airlines. Available in fun fashion colors such as rose red, yellow, pink, green, or black, this soft-sided pet carrier includes a built-in security leash and sturdy zip so your fur kid can enter and exit safely and easily.