Most of us learn what falling off a bike can do to our hands in childhood.
Taking a spill off a bicycle and suffering through the resultant burning and raw palms, that you get when using your hands to shield yourself as you go down, is an important lesson to learn early. Once you graduate to a motorcycle that can reach three-figure speeds, the need to protect your hands should be toward the top of your list (right under having a sturdy helmet).
Motorcycle gloves have, thankfully, evolved from the days when your choices were essentially between ostentatious racing gloves, black leather gloves that would look equally at home on a knight or a WWII pilot, or, more or less, gardening gloves. Today's motorcycle gloves not only give a wide range of choices for both style and comfort, but offer increased functionality and superb crash protection.
Below we've identified key considerations when choosing motorcycle gloves for yourself.
Materials (Softer)
There are a variety of types of leather now available for motorcycle gloves, each chosen for specific properties they possess that have particular benefits in the context of motorcycle riding.
Traditional cowhide is coveted for its strength and ability to withstand wear and tear, while simultaneously getting more comfortable as it is worn and broken in.
Sheepskin, used mainly for the back of gloves, as opposed to the palms, due to its lack of scratch resistance, is both softer and easily broken in.
Goatskin, considered the toughest and most scrape resistant, is used most often on the palms, either as full palm cover or the reinforcement panels on the areas of the palm that take the hardest hits and scrapes when you take a spill off your ride ( e.g. heel of the palm).
Deerskin and kangaroo skin are finding their way into motorcycle gloves as well, as are materials woven with Kevlar for increased resistance to abrasion. At the end of the day, most gloves include a blend of multiple materials, comprising specific parts of the glove in order to get the most out of what the material has to offer (protection, comfort, breathability, etc.).
Materials (Armour)
The armour on motorcycle gloves has evolved nicely in the last few decades, as science has made major progressions in plastics and metals. Titanium, for example, has been a great addition to protective materials in some gloves.
The purpose of armour is to distribute the force of impact over a wider area, and can often be found on the knuckles and/or palm heels of gloves. Some gloves, typically sport or racing styles, feature plastic heel sliders to prevent catching on road surfaces, thereby diminishing the chances of wrist injuries.
What tends to dictate which gloves are right for you is your riding style, so below we take a look at different offerings depending on how/what you like to ride.
Urban/Cruiser
If you're cruising the city streets vs. wide open spaces, looking sharp is almost as important as protection. Glove manufacturers understand this and are coming out with gloves that offer enough protection to give you peace of mind while keeping comfort and style top of mind.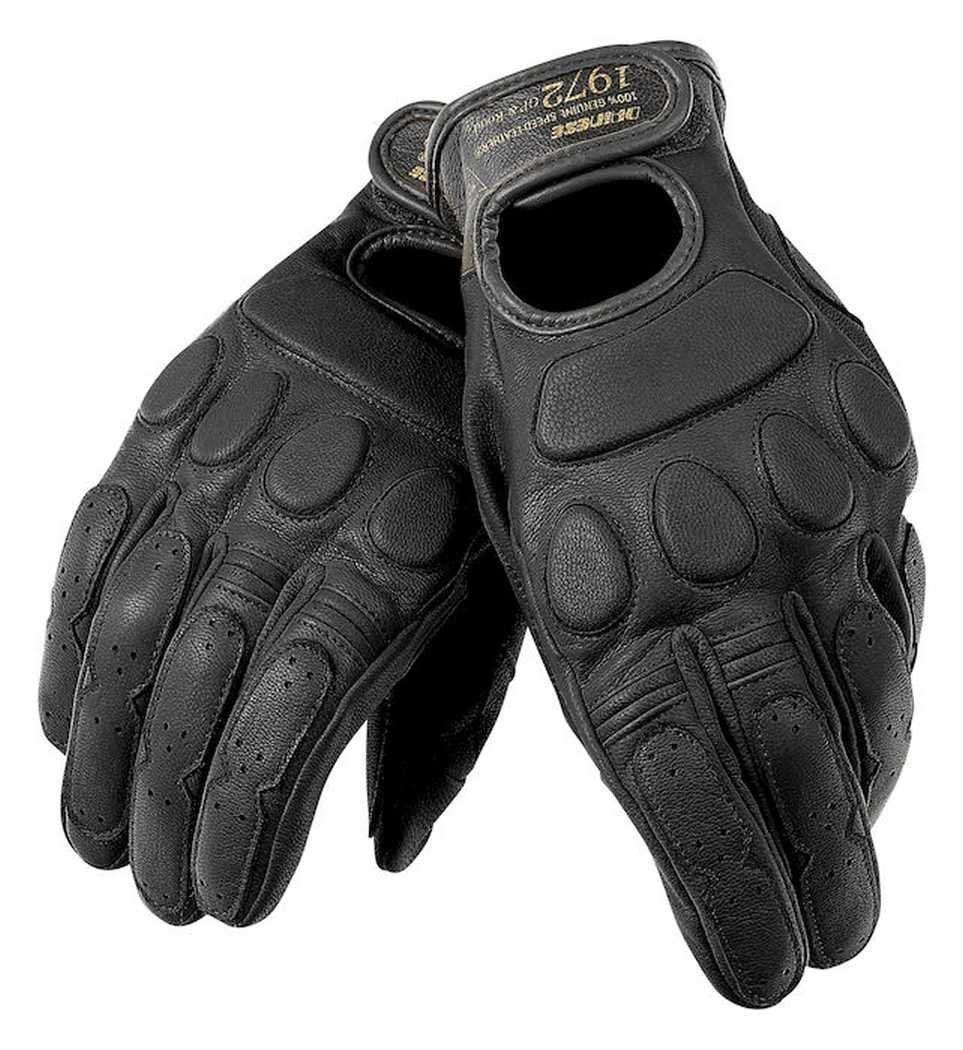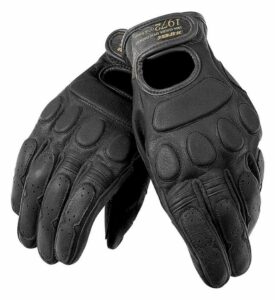 One well-regarded pair is the Dainese Blackjack gloves. Inspired by vintage driving gloves, this goatskin leather glove comes in either black or a chocolatey dark brown.
Features include pre-curved fingers and both soft and elastic inserts on the knuckles/ top of the gloves. What this glove lacks in major protective features, it makes up for in comfort and classic style. If you're sticking to city riding, Blackjack is a good choice, particularly in the summer months.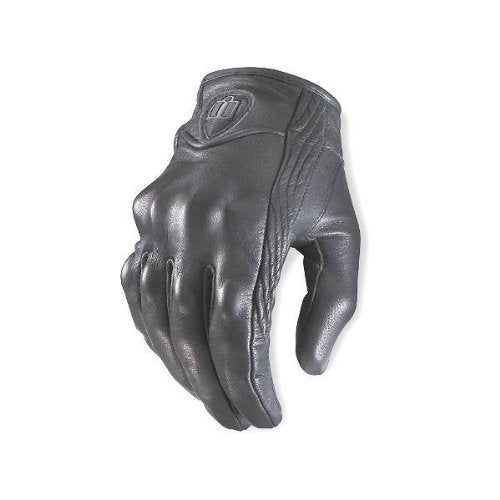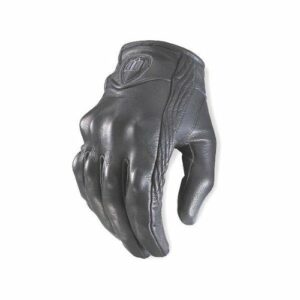 If you like a stylish glove, but like to have a bit more in the armour department, consider the Icon Pursuit Stealth gloves. Crafted with a combination of sheepskin and goatskin, it features a secure wrist closure as well as both knuckle and finger armour, putting a premium on protection and understated style.
Sport/Race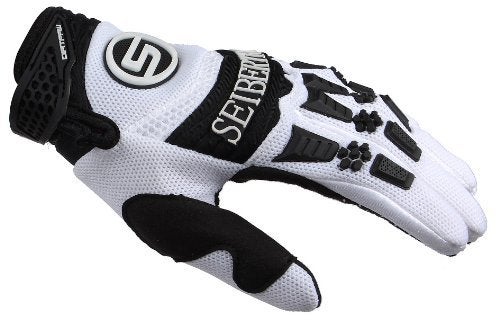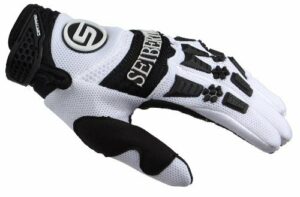 Sport bikes keep getting faster, particularly for pros, so the need for protection increases as well.
Sport bike gloves are designed for maximum impact and abrasion protection, while still providing comfort and movement to give riders plenty of control.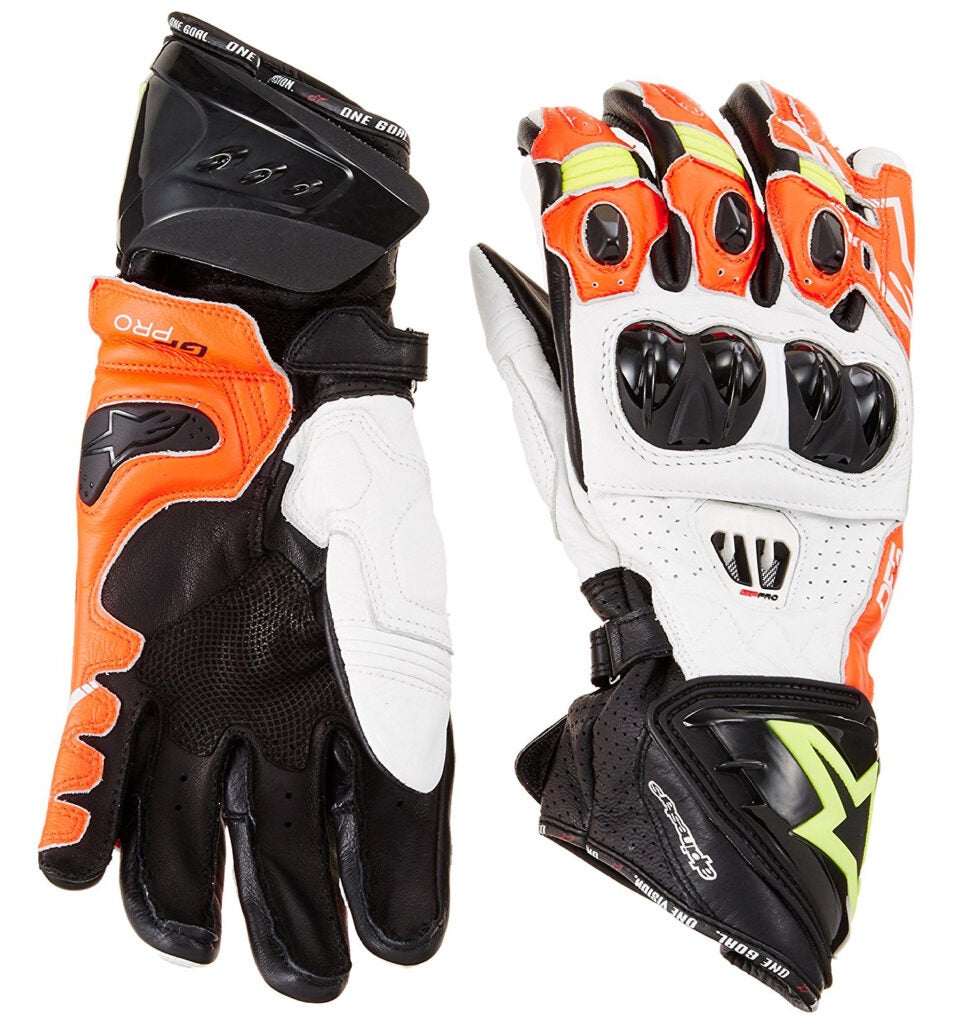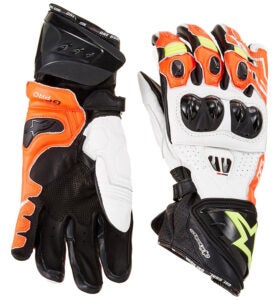 Three animals skins — cowhide, goatskin, and kangaroo skin — come together to make the Alpinestars GP Pro R2.
Featuring ventilation throughout the glove, pre-curved fingers, armour on the knuckles and top of hands, TPU (a very dense, smooth rubber) finger sliders, Kevlar weave liner, and more, these gloves combine max comfort, even in warm weather, and ultimate protection. Heads up, these gloves don't come cheap.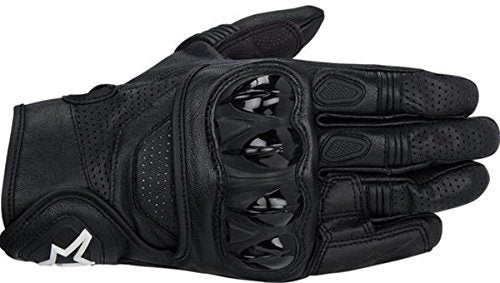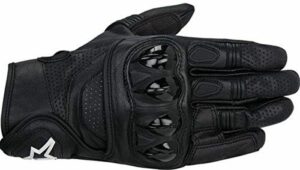 For the rider on a budget, the Alpinestars Celer glove is a good choice. Made of goatskin with polyurethane knuckle armour, the Celer glove provides crash protection alongside a more everyday functionality with features like a touchscreen-compatible index finger. Like the GP Pro R2, the Celer includes ventilation via perforations in the leather and a third and fourth finger bridge, to prevent roll and separation in a crash. Ouch!
ADV/Touring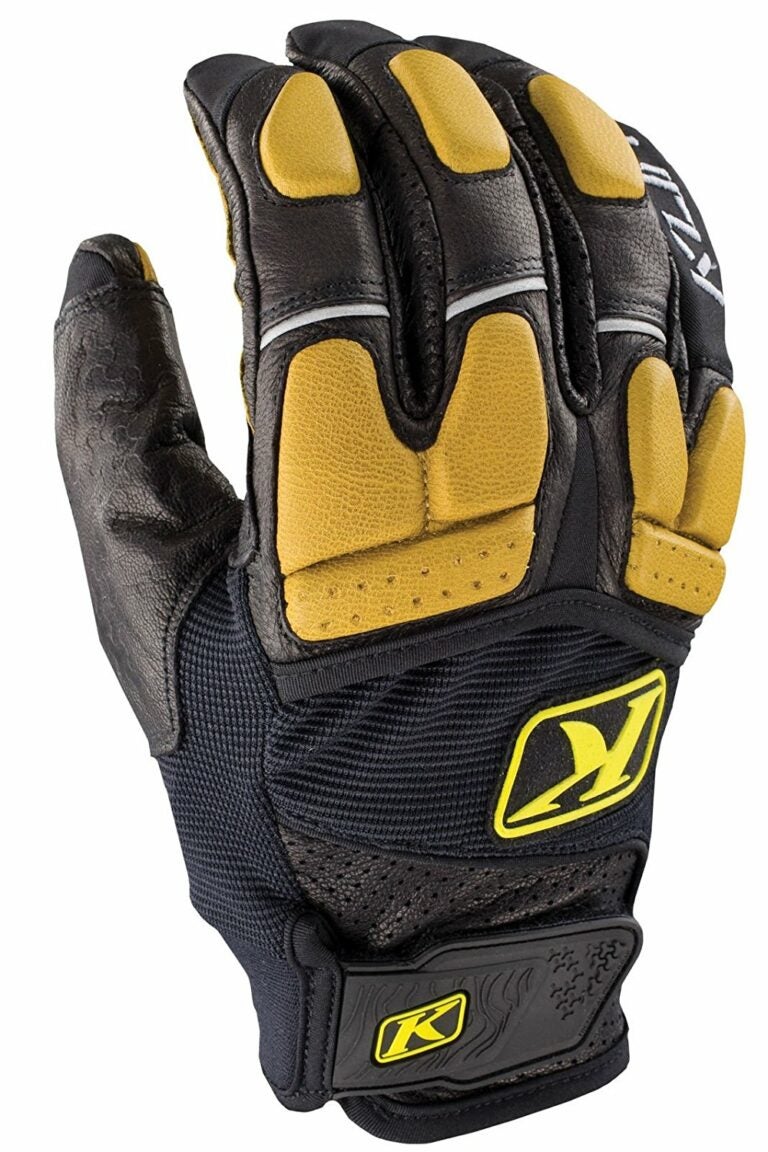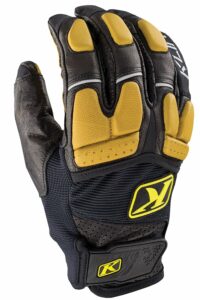 If you like long rides and hitting the open road, the extra functionality, extended-use comfort, and protection that ADV and touring gloves provide are a must. These are the gloves you want if you're inspired by Ewan Macgregor's Long Way Round and are thinking a multi-country adventure is just what you need. Even if you don't have plans for a 20,000 mile journey, ADV/Touring gloves are good for day-to-day use, commuting, and weekend excursions.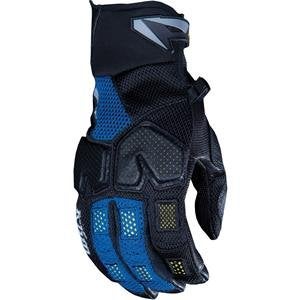 For adventurers and travellers, the Klim brand is a go-to. In particular, the Klim Mojave Pro. It's a great summer glove, thanks to extensive use of mesh and a perforated leather palm for max ventilation. Armour on these gloves is essentially just knuckle and finger padding, but the brand's use of Poron XRD extreme impact protection pads mean you get decent protection with significant comfort.
Weather Protection
We've focused quite a bit on ventilated glove options that are good for spring and summer months, but as many riders know, you don't always luck out with warm pleasant weather. It's important to have gloves on hand that can accommodate to the times when Mother Nature isn't so kind and gentle.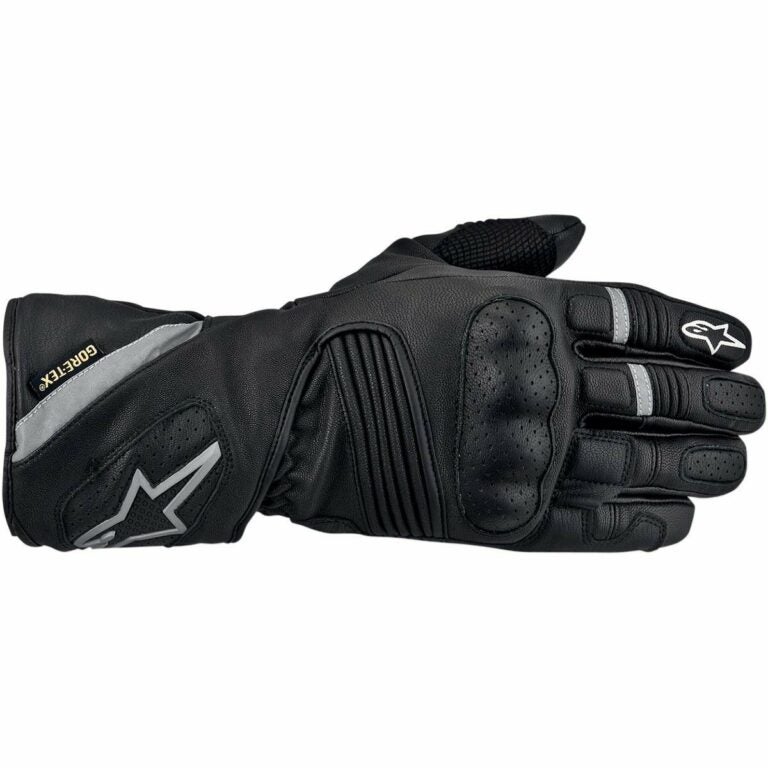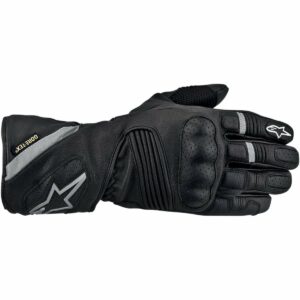 As far as waterproof gloves go, there are essentially two options: with or without Gore-Tex.
Gore-Tex is considered the best-in-class material for good waterproof gloves; they're simultaneously breathable to let your skin air-out and protective to keep wind and rainwater at bay. Gore-Tex even comes with a waterproof guarantee. It is also undoubtedly the pricier option, so it's up to you to decide if you need the gold standard.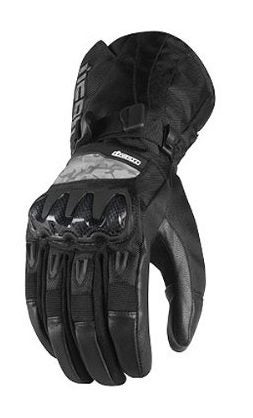 If you find you can do without Gore-Tex, a good option is the Icon Patrol.
This glove is made of goatskin (pre-curved) with a waterproof casing. It features knuckle armour, reflective accents, and a "goggle wipe" thumb.
It's also quite reasonably priced compared to the competition.
Fit/Sizing
Obviously there is a lot to take into consideration when choosing your motorcycle gloves and one of the most important things is fit. If the gloves are too tight, your hands could go numb, which can be very dangerous. If they're too loose, you may not have as good a feel for the controls.
Take the time to look at manufacturers' size guides to help you determine the best fit from brand to brand, and try the gloves on before buying, whenever possible. In fact, we recommend trying on as many different gloves as possible to get a sense of how each manufacturer differs and if you have a preference. Furthermore, try to have your bike on hand so you can see how the gloves might feel in action.