This motorcycle saddle bag keeps your cargo dry, safe, and secure so you can focus on riding to your destination.
When you're riding, there are far too many things to worry about than if your backpack is too heavy, itchy, or just doesn't sit right on your back. Between trying to maintain a blocking position with your bike and making sure every other car on the road knows you're there, you just don't need the extra worry. If you're planning on using your bike regularly and need to bring some things with you for the haul (for argument's sake, let's say you're bringing your lunch and necessities on your way to work on your bike), this saddle bag is a much more sensible and safer option than using a run-of-the-mill backpack.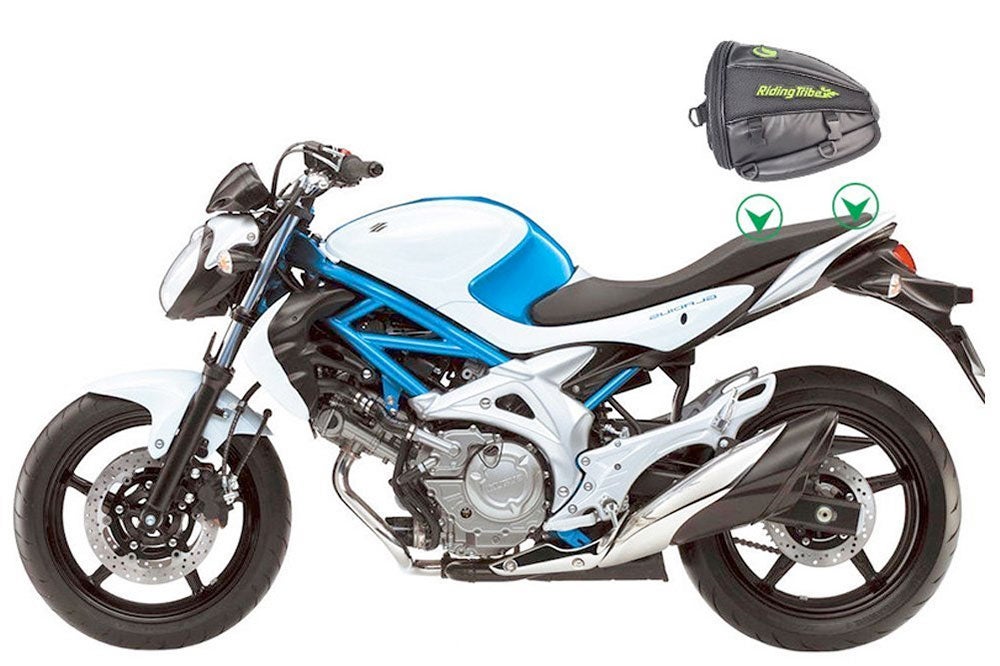 This bag can be safely attached to the back seat of your bike thanks to some straps and buckles. Rather than being large and cumbersome, it is shaped like a "V" and can hold essentials such as a water bottle, wallet, keys, or anything else that you would rather have safety stowed behind you while you ride. The bag is waterproof in case the skies decide to work against you en route, but the best part is the fact that it can easily taken off the bike and used as a satchel once it's time to get off your bike and walk to your destination. While you can technically leave the bag on your bike while you're off working, you may lose your items since the saddle cannot be locked but its ease of removal should make taking it with you bearable.