Just because you live in a small space doesn't mean you should have to sacrifice big sound. Here are 5 of the best compact stereos you can buy.
There's a whole subset of stereos dubbed "compact stereos" or "shelf systems" that are small enough to work in rooms that are low on square footage while still providing impressive sound. These stereos are all about convenience and usability in tighter spaces, meaning they are flexible in their set up in order to fit your lifestyle.
Best for: Listening Versatility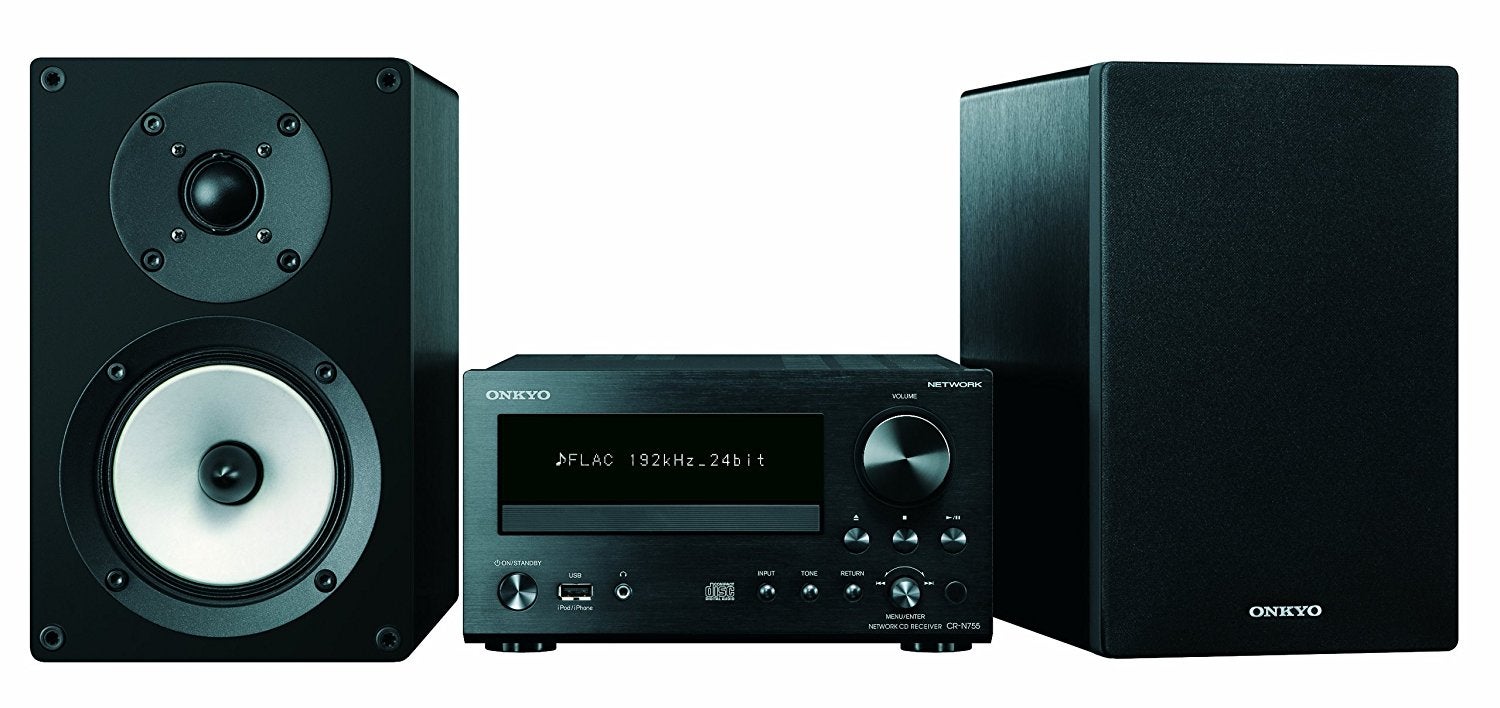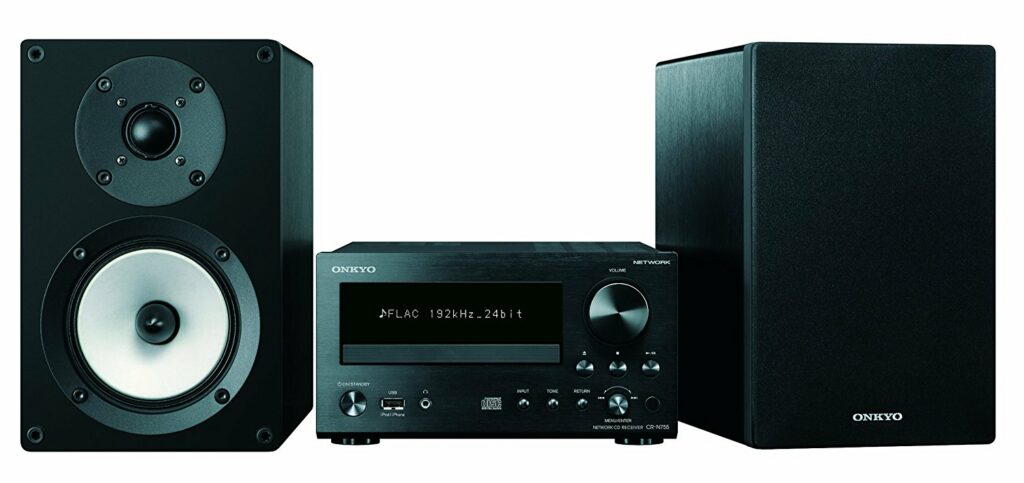 Where you get your music may depend on your mood. Maybe you want to listen to Top-40 on the radio or put on a CD you haven't jammed out to in forever. Maybe you want to listen to music or a podcast stored on your phone. Most compact stereos can facilitate any of these things. One of our favourites is the Onkyo CS-N755. This stereo comes with a CD tray that can handle both store-bought and burned CDs (should you or your awesome friends still make mix CDs… a lost art). It also features an AM/FM tuner with 40 pre-sets so you can save your favourite stations and a USB port so you can plug in an iPod/smartphone/USB stick. The CS-N755 is great for streaming as well, with internet features that allow you to stream from your favourite services like Spotify, Sirius XM, and more. Heck, you can connect the stereo to gaming systems and other external disc players to kick up the sounds while you watch movies or play games.

Best for: Superior Sound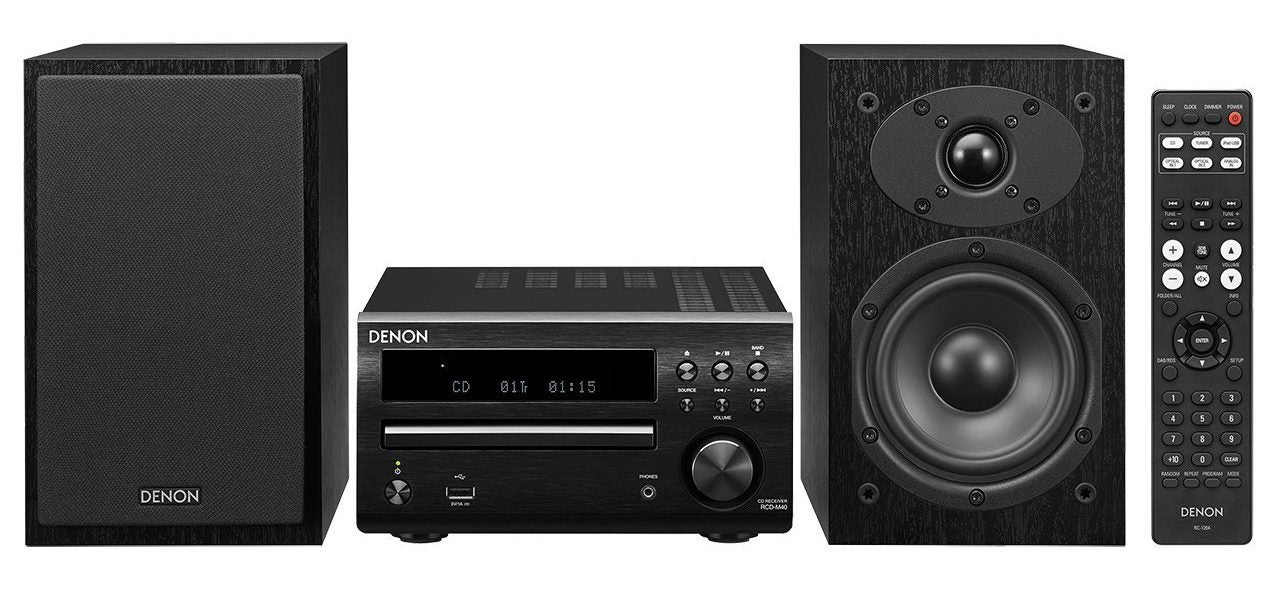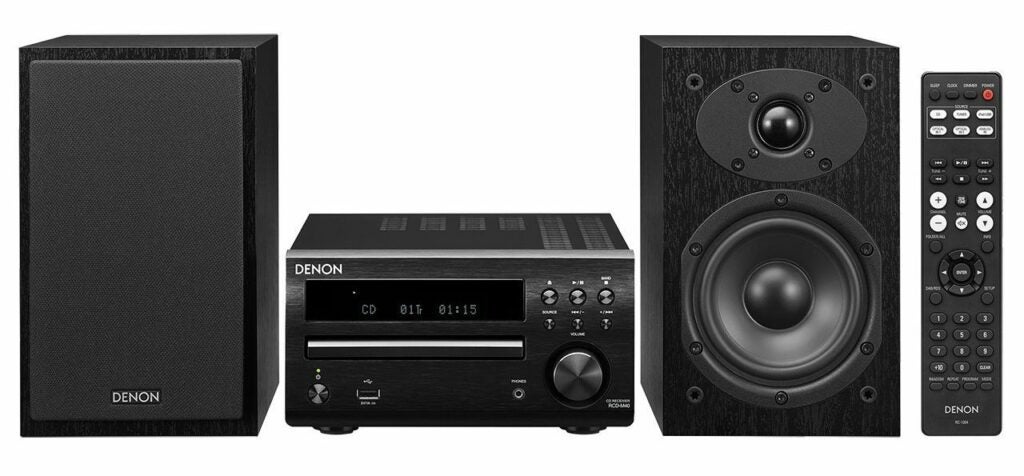 We're big believers in not sacrificing impeccable sound when you opt for a small stereo system. Just look at the Denon D-M40, a system that proves superior sound can be found in a space-saving package. The D-M40 is one of those high-end stereos that includes a Digital to Analog Converter (DAC) that would pass the muster of any audiophile. The D-M40's DAC allows the stereo to override an iPod's (or other music player's) unimpressive internal conversion process with its own superior process to dictate quality control for the output. What you're left with is a first-rate sound that will make listening all the more enjoyable.

Best for: Power Power Power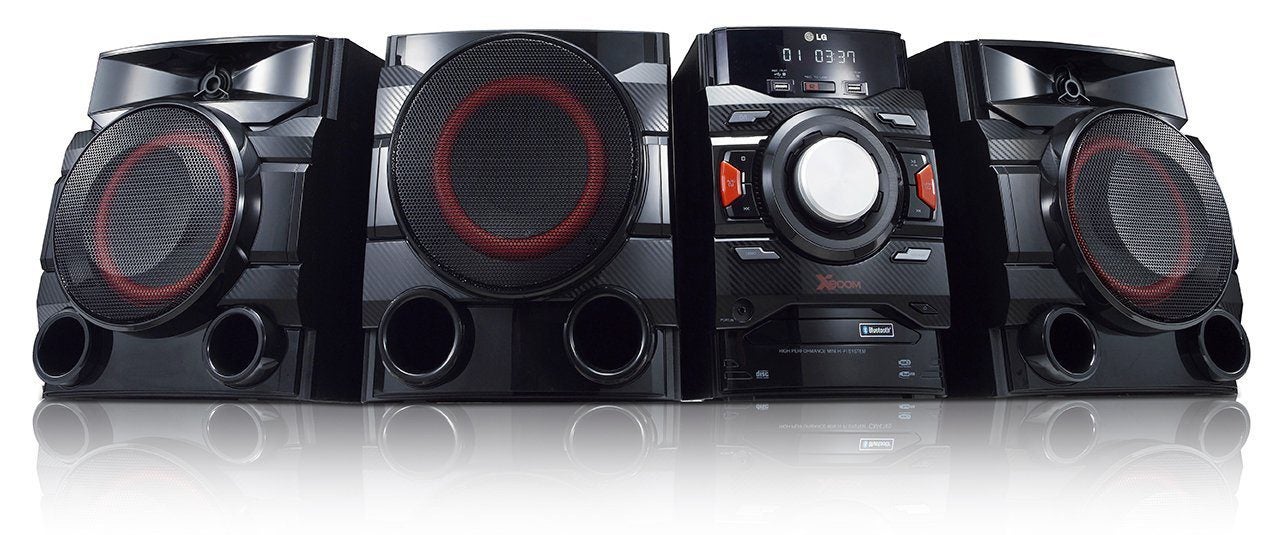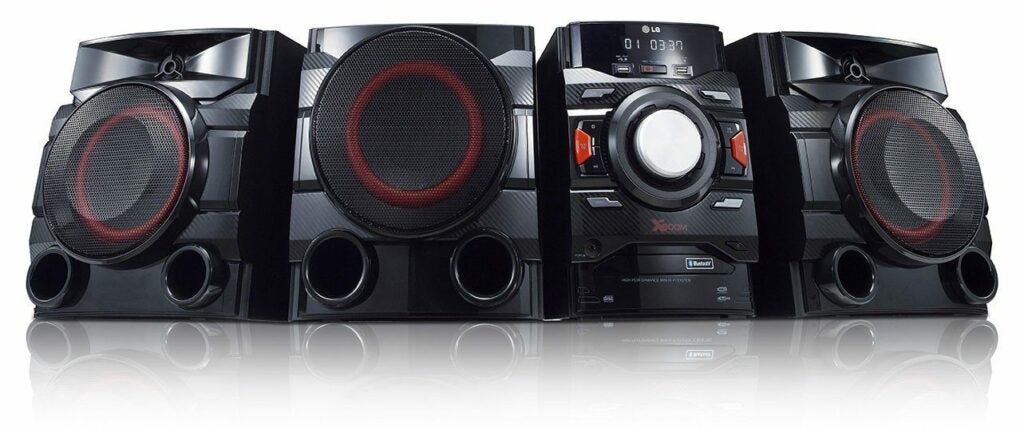 For anyone who is less interested in the subtle details that some audiophiles seek when choosing stereos, we haven't forgotten about you. If you're just looking for crisp, powerful sound without having to load up on enormous speakers and subwoofers, there are compact stereos that absolutely work for those purposes. These units create optimal sound for loud-as-hell listening sessions or parties where you're looking to really turn it up. The LG CM4550 is a standout in this category and it has 700 watts of total output power. That's some serious juice. It's larger than other compact stereos, but size is still well thought-out. For instance, it has a tiny 7-inch subwoofer that gives you the base you crave without eating up a ton of space. The CM4550 also has an "Auto DJ" feature that removes gaps between songs so the party never needs to stall while you wait for the next banger to come on.

Best for: Saving LOTS of Space


Some compact stereos take the "compact" concept very seriously, which means lots of flexibility around where you set it up in your space. Some of these models also put a premium on playback convenience and ease of set-up. This is Bose's sweet spot. The Bose Wave System IV is a notable industry leader here, fitting the state-of-the-art technology the brand is known for into a box measuring 17.7 x 32.4 x 48.3 cm. The curve of the onboard speakers and waveguide technology mean this lil' guy will still fill a room with clear, high-grade sound. The Wave System IV comes with a CD/MP3 CD player, AM/FM tuner, and Bluetooth capabilities along with a host of other perks, making this unit a true standout amongst the competition.

Best for: A Lack of Shelfspace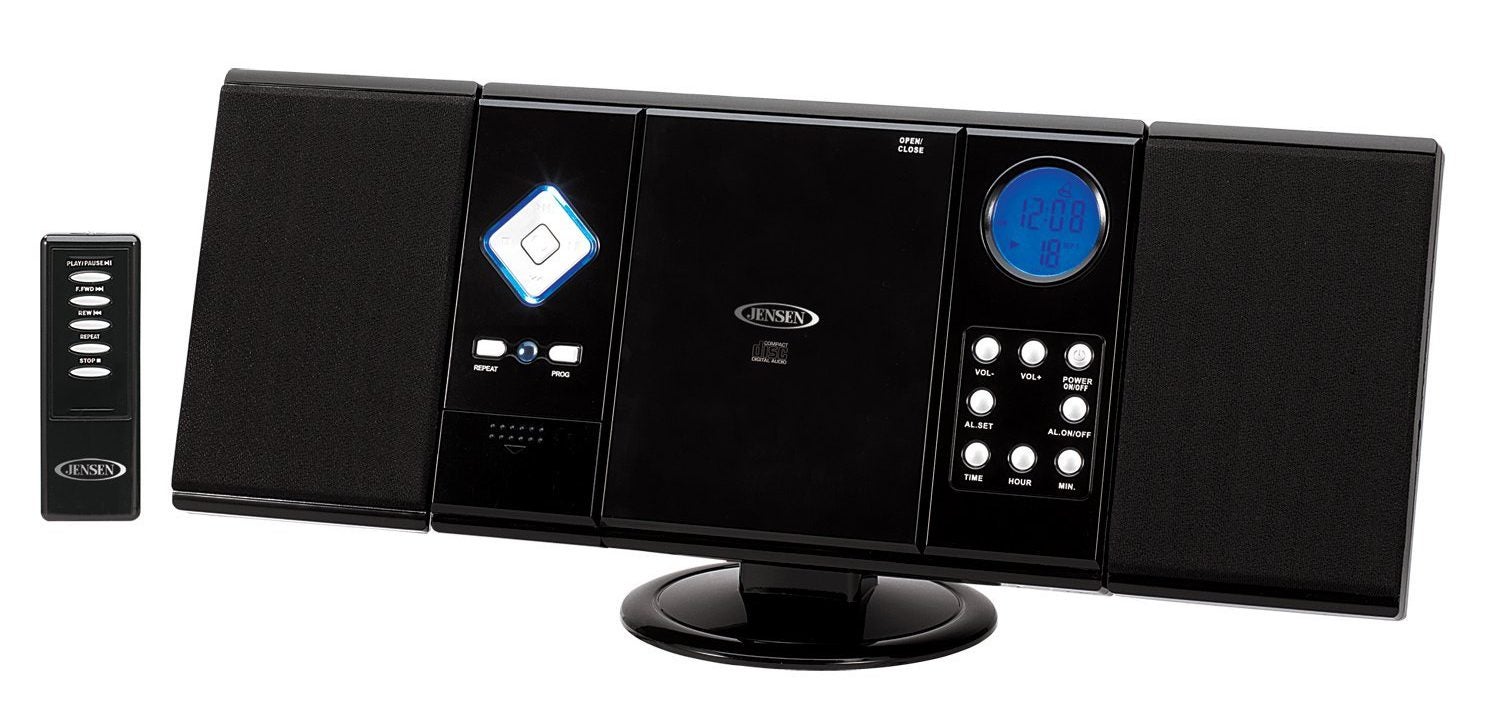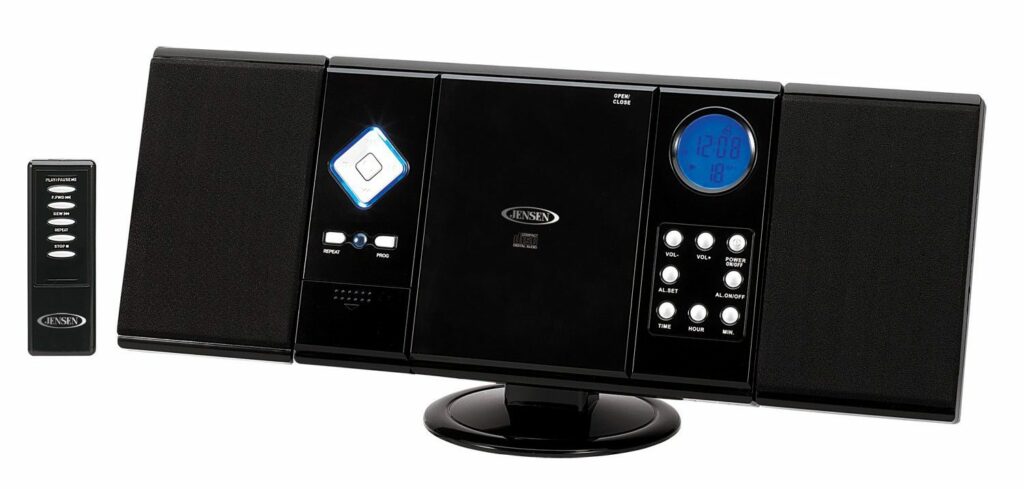 If you're not living in a space that has a whole lot to work with in terms of surfaces on which to place your compact stereo system, consider one that can be mounted directly on your wall. The Jensen JMC-180 is one such unit and though it does ship with a (removable) stand, it's small and light enough to work well when mounted on the wall. As long as it's mounted close to an outlet, where you put it is up to you. A vertical loading CD player and auxiliary input jack for connecting a digital audio player mean that functionality can still be expected with a unit like this.