If you don't know what to gift your partner, this USB drive disguised as an old-school mixtape is sure to make them feel like your 90s sweetheart.
Once upon a time, in a land far away, people used to sit around at home waiting for their favorite song to come on the radio so that they could rush to hit record on the tape deck. Besides going to the store to buy entire albums, this was the only way to make your own playlist. It was a lot of effort for 30 minutes of music per side, which is why receiving a mixtape as a gift had value far beyond its cost. It was the perfect way to let someone know exactly how you felt; even Hollywood movies were based around this act.
While mixtapes are no longer as difficult to make, that doesn't mean we should ditch the tradition. If you're looking for a way to tell your partner, or a friend, how you feel about them, a "mixtape" of their favorite tracks will do the trick. This USB disguised as a cassette is the perfect vehicle for your mix and it's sure to make them feel positively nostalgic.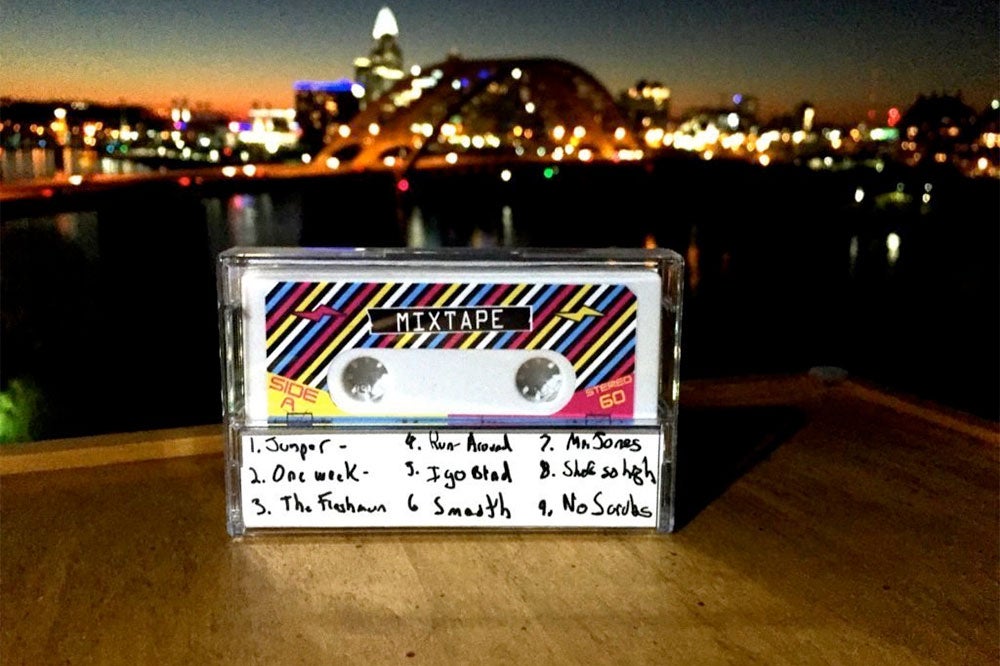 Prepping your gift is easy: Like any USB device, simply plug it into your computer and drag-and-drop tracks onto the flash drive. This drive holds around 8 GB of data (roughly 2,000 songs). The thumb drive is housed in a cassette body and comes with a  case to protect your precious mixtape. There's even a j-card for you to write out your tracklist on.
RELATED: Bring Back the Glory Days of Vinyl with This Inexpensive Modern Record Turntable
In order to listen to this mixtape, you'll need a stereo or computer that can read the USB. Just pop this USB into your laptop and open the songs into your preferred media player, then mellow out to the songs your sweetie chose just for you.
The Original Mashtape, $17.49, Amazon.com