If you love snowboarding but you live in a place where the climate is less than ideal, this 16-wheel Landski skateboard will make you feel like you're zipping through a pillowy white mountain.
This happens every year…why aren't you ready?! Every year, around the same time, you're stuck on what the heck to buy not-so-little Billy for his birthday and every time, you get him something last minute and (somehow) make his gift the best ever—you go, best mom of the year! But inside, you're sweating bullets, because it gets harder and harder to top what you gave to them last year and now that the wee one is growing up (way too fast, may we add), the stakes are that much higher. We'll ask you two questions to see if this is the gift for your child: do they love to spend time outdoors? Great. Second….do they mind if they fall a few dozen (or hundred) of times? If the answer is no, they don't mind a bit (in fact, it teaches them never to give up), then we recommend gifting this unique skateboard which will definitely be different than any other kids' on the block.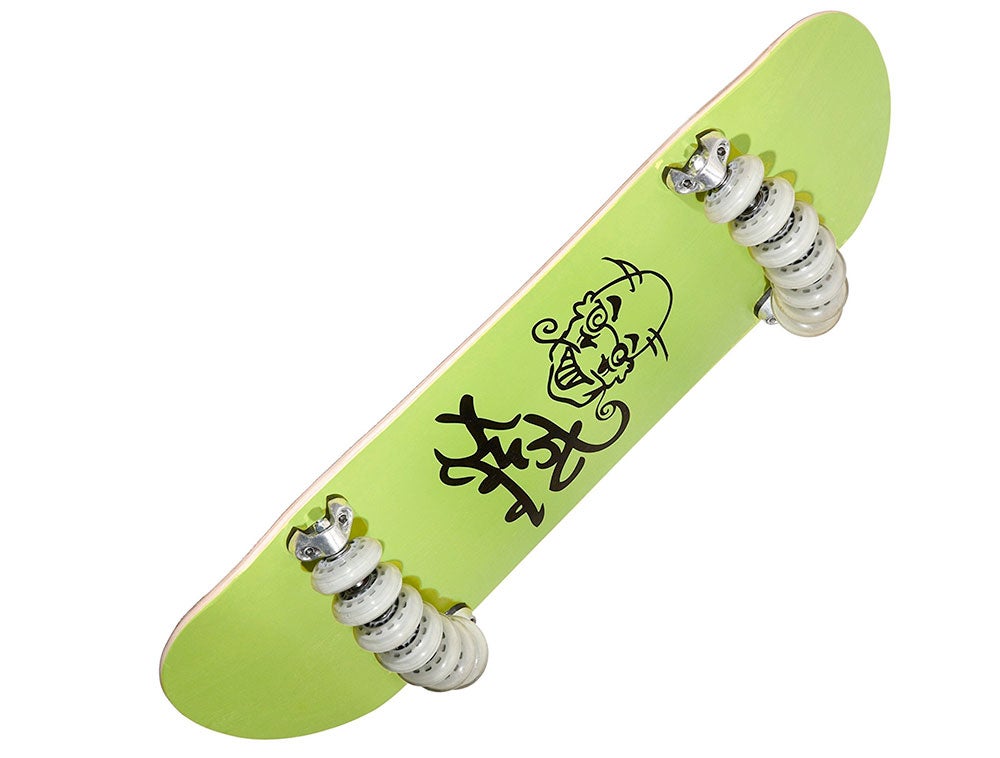 Now let's not get it twisted: if Sally or Julie like to rip it on the asphalt, this wicked Landski skateboard is just the gift for them too. Unlike most skateboards which have four wheels, this skateboard has a total of 14 wheels, which simulates the feeling of surfing without waves and even snowboarding without the snow. This means you'll feel the same great rush of speed without the harsh bumps of the ground beneath because it is much more fluid than regular skateboards. It features two metal arches with 7 wheels each and the board can lean up to 45 degrees onto the street, making twists and turns practically effortless. If you're convinced, you might want to check this skateboard out and get it shipped ASAP, as it's been known to take a few weeks before it reaches its destination. Happy riding!