From acoustic amplifiers to bookshelf speakers, here's a roundup of the best bamboo audio equipment out there.
It's not hard to find quality speakers and acoustic amplifiers, but finding the right ones to match your specific requirements and your home's decor is another matter. Depending on your personal taste, you might like having a few black boxes hanging around the corners of your apartment or displayed on tabletops. These can be great additions to your room. If you're looking for electronics with a more a natural look though, bamboo is an ideal choice. It looks fresh, ages well, and can provide top-notch sound in a variety of ways.
Here are 5 bamboo speakers and amplifiers to consider:
---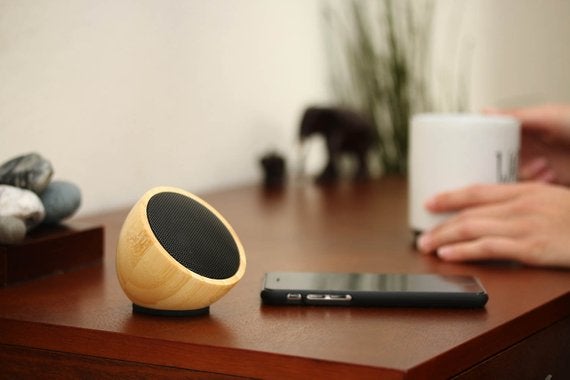 The Acoustic Acorn made by John Webber of CarvedProducts is available on Etsy. Favorited by over 1,000 buyers, it's a top-seller. The speaker's beautiful rounded shape allows this device to organically integrate with your home's decor. It's wireless, operates on Bluetooth, and boasts up to 7 continuous hours of playtime. With a 30-foot wireless range and outdoor-readiness, you've got a wide range of options for placement. It's made from real bamboo and can be operated with the flick of a button.

CcarvedProducts Acoustic Acorn bamboo Bluetooth 3.0 speaker, Etsy
---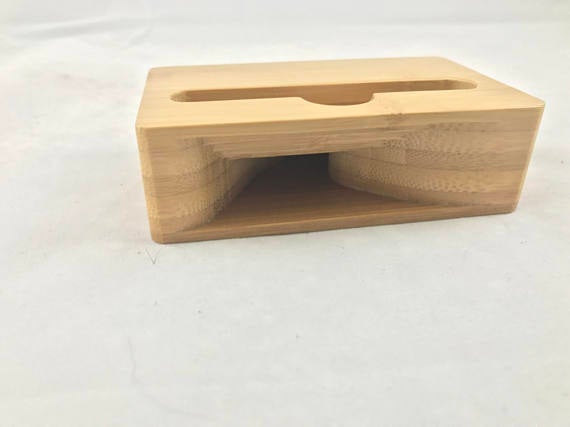 Tired of plugging in and recharging batteries? Natural amplification is the answer. This bamboo acoustic speaker made by JTWoodDesigns functions as a phone dock, stand, and amplifier for your iPhone 8, iPhone X, iPhone XR, iPhone XS, iPhone 11, or Android smartphone (so long as it's under 5.2 inches). Simply place your phone inside it upright and hit play for amplified sound.

JTWoodDesigns acoustic speaker, Etsy
---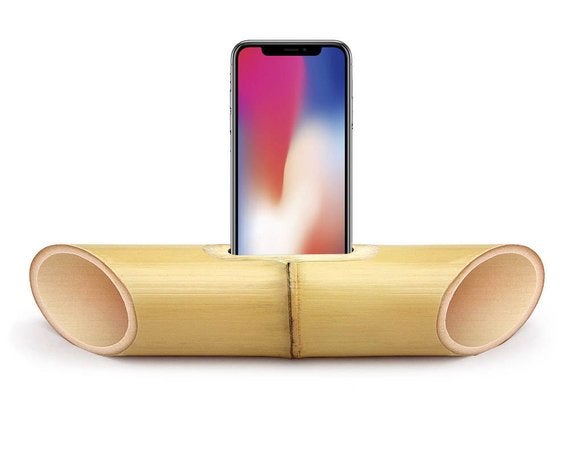 This bamboo cane speaker operates without electricity the same way as the amplifier above does. Just stand your iPhone in the tube and the wood will naturally amplify any sound. It's an all-natural, no-power needed speaker system. This iBamboo speaker works for iPhone 10, but check TriangleTree's other listings for models that fit other editions of the iPhone.

TriangleTree iBamboo speaker, Etsy
---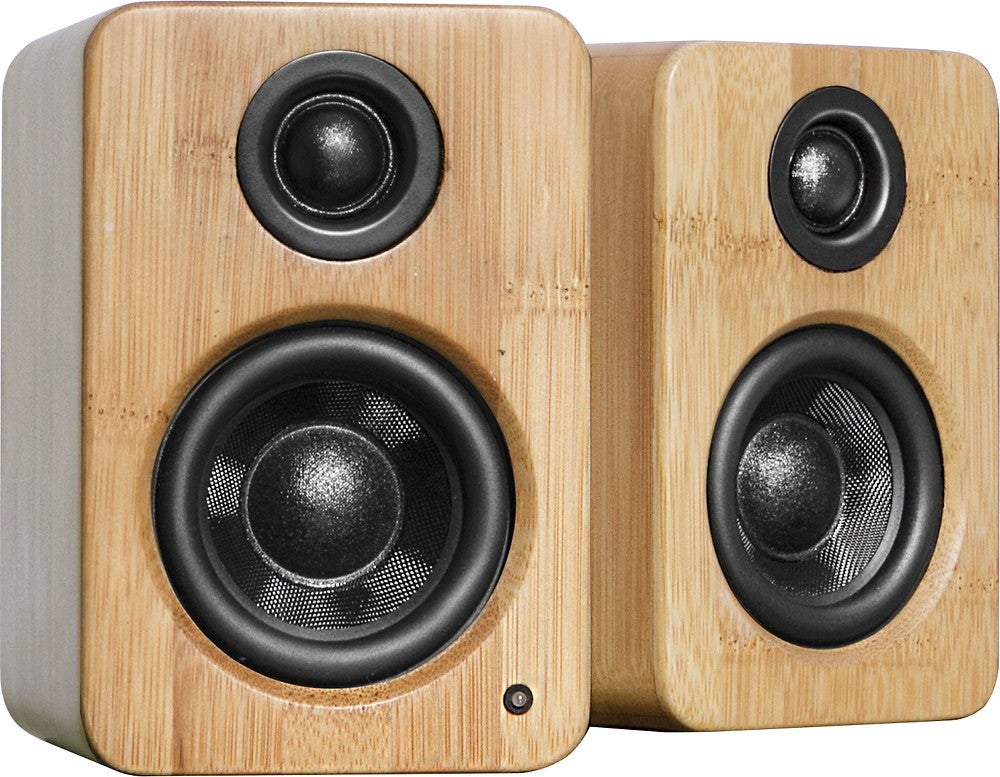 Sometimes you need a bit more volume. The Kanto YU2 speakers can be connected to your desktop via USB or auxiliary input. These aren't wireless or made for the outdoors but they can provide you with a stylish and powerful solution indoors. Great for both home and office use, these speakers feature 3 inches composite drivers that provide distortion-free sound while the silk dome tweeters offer extreme clarity.

Kanto YU2 powered desktop speakers, Amazon
---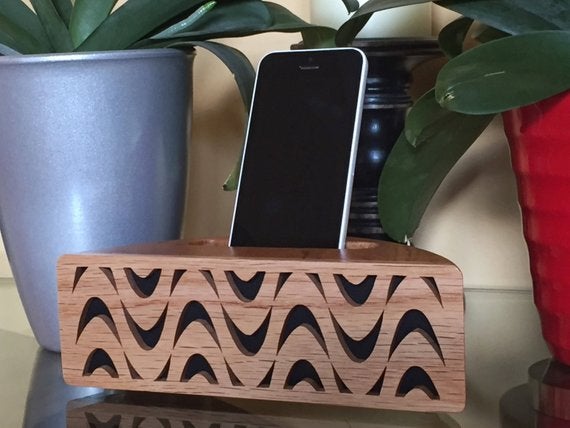 Looking for a multi-purpose device? This handmade acoustic speaker (another amplifier with no cables), also serves as a charging and docking station for your iPhone. It's designed to accommodate any regular sized 5 series or later iPhone. If you have a plus-sized phone the maker states that they can custom design the device to fit. As a plus, the front of each speaker has an original art design on it that was hand cut on a scroll saw by Jay Roberts. For guaranteed authenticity, each piece comes signed.

JMRDesignsOnLine acoustic phone speaker stand, Etsy
---
The 1010 Deal team is here to help you navigate the e-commerce marketplace. We write about interesting or exciting products available online. Each item is selected or approved by our editorial department. Some recent posts include how to get Amazon Alexa to understand you every time, custom leather tech accessories for all your devices, and smart activewear to keep your workout on target.
We may earn affiliate commission if you make purchases through our links. Follow 1010 Deal on Twitter @1010deal.