Get the right amount of water at the right time with these smart sprinkler system controllers that you can run right from your phone.
Watering the grass can feel like a soothing task. Or, a thankless chore. It really depends on how much time you have and whether or not the mosquitoes are biting that night. Using a traditional hose or sprinkler still does the job. But you can make the experience so much easier with a digitized system that allows you to control everything right from your smartphone. Heck, do it all from your living room. Check out these 5 top-rated smart sprinkler systems and find out what you're missing.
---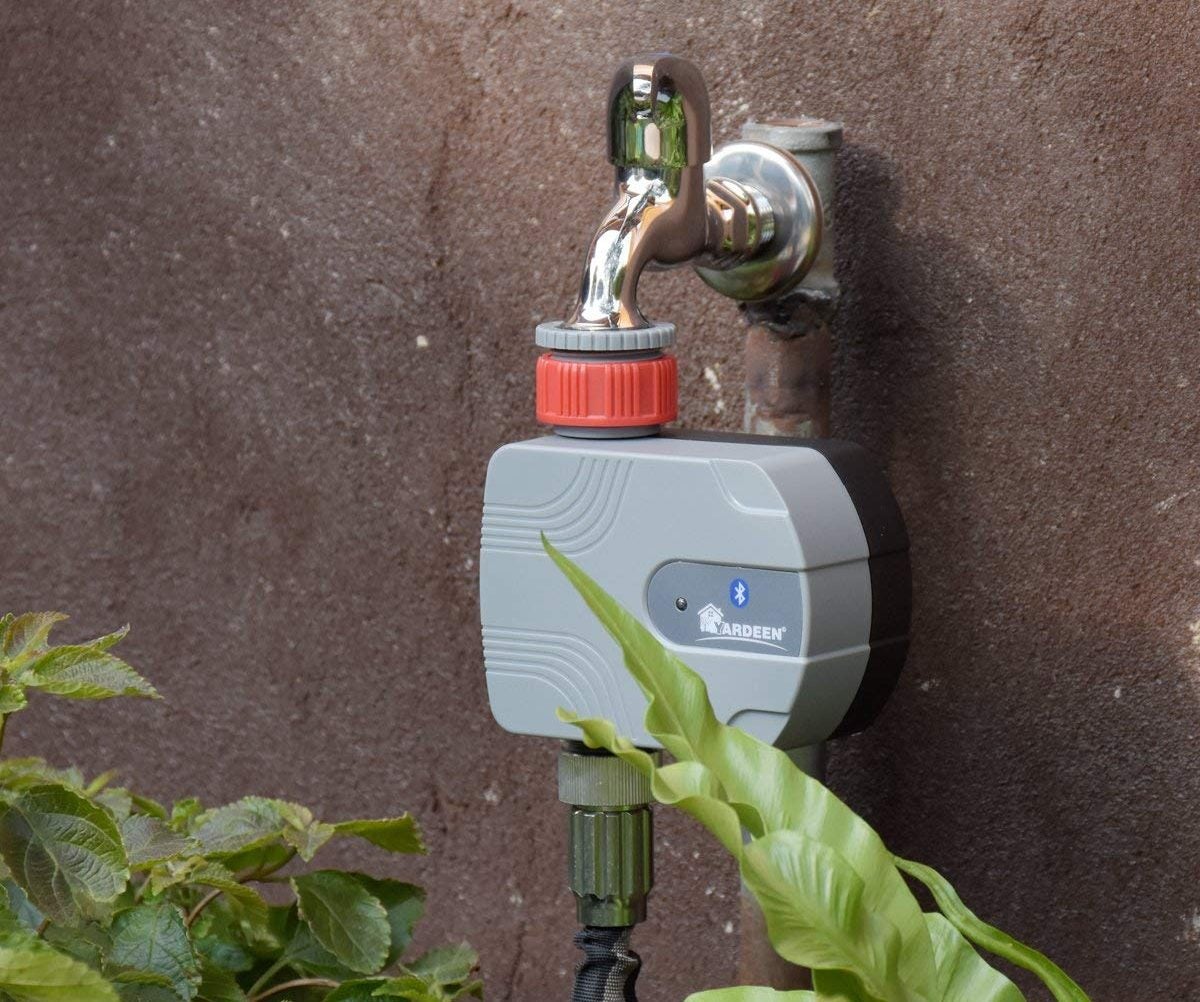 This device is a timer that you attach to your hose. Simply screw it on at the water source (tap) and download the app to your smartphone. Activate the Bluetooth function, and program the app to easily control how much water you put on your lawn each day.
Note: This device works with Bluetooth and not with Wi-Fi, so you have to have your smartphone within range in order to operate it.

Yardeen Bluetooth water timer garden irrigation sprinkler controller, $32, Amazon
---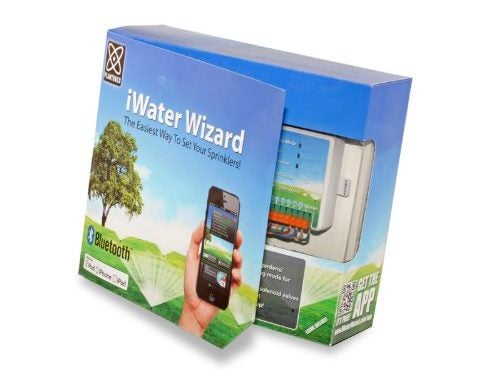 Got a big backyard? Not to worry, we've got you. The iWater Wizard is an irrigation controller that works with Bluetooth. Use their smartphone app to program up to 12 zones and use the master pump to run it all. Users can set a rain delay right from the app. Save on both water and money!

Plantraco iWater Wizard 12-zone irrigation controller, $69.99, Amazon
---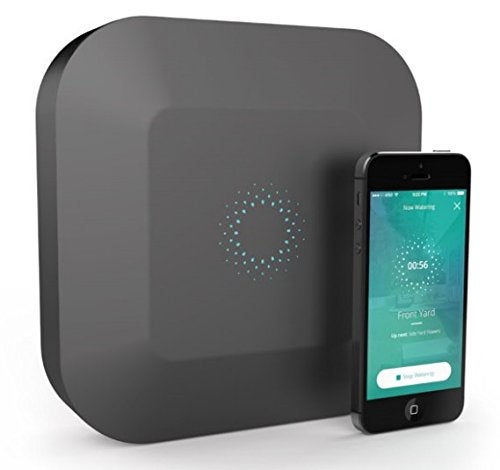 This device is precise. It uses satellite-based weather data to help you know when to water. Your sprinklers will only turn-on when needed, and you get to prevent unwanted and expensive over-watering. The system covers 7 zones and can be installed in as little as 15 minutes—with no digging required. Compatible with Alexa, it uses Wi-Fi.

Blossom 7 seven-zone smart watering controller, $57.70, Amazon
---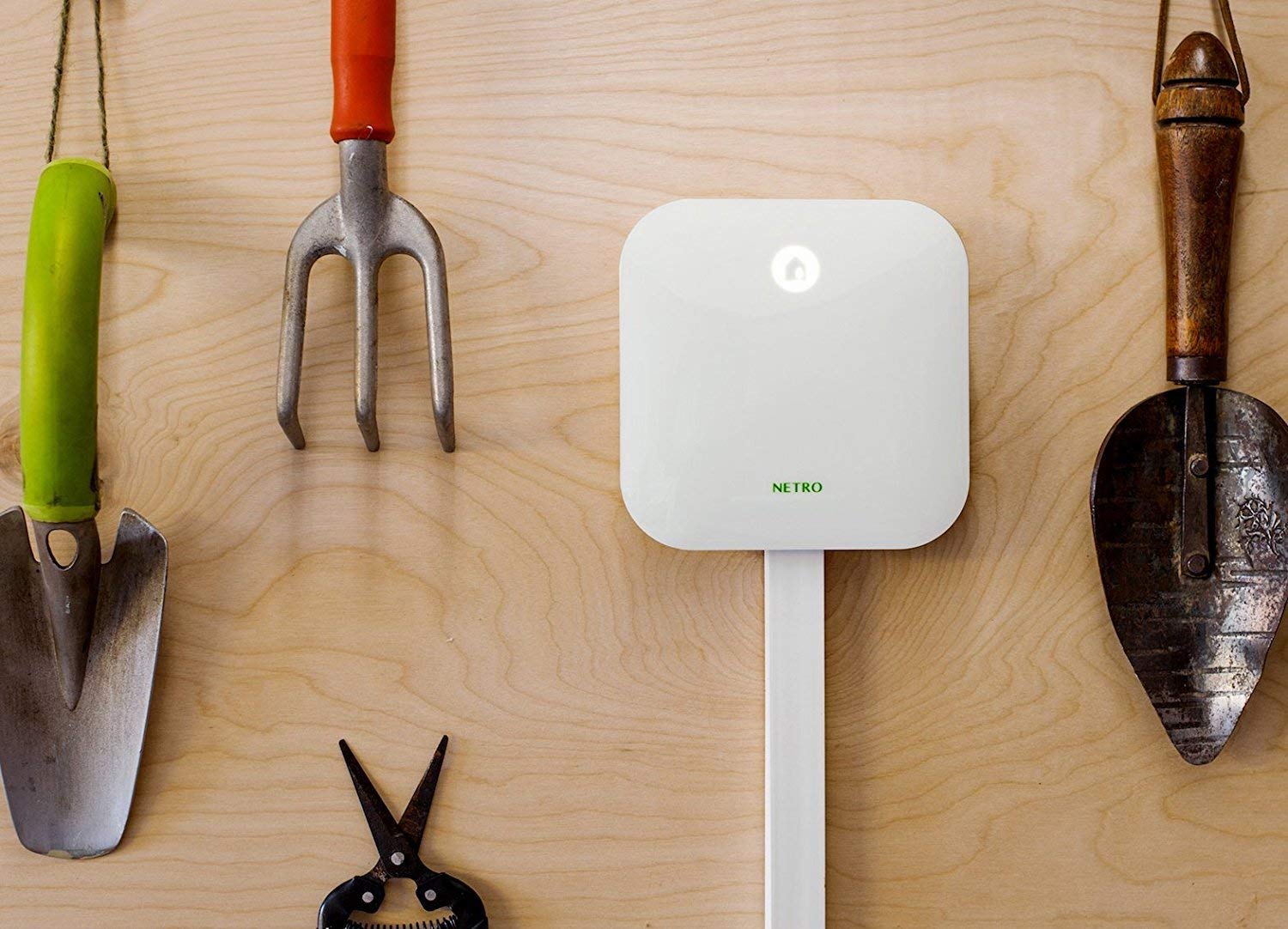 Install this smart sprinkler controller inside and get the best results outside. Weather aware and Wi-Fi-compatible, it works with Alexa and gives you 6 zones of coverage. Control everything remotely on your phone and save up to 50% of your outdoor water use with advanced water saving technologies including weather forecasting and historical statistics.
Is your area very dry? Netro's device automatically complies with water restrictions in your neighborhood.

Netro weather-aware smart sprinkler controller, $119.99, Amazon
---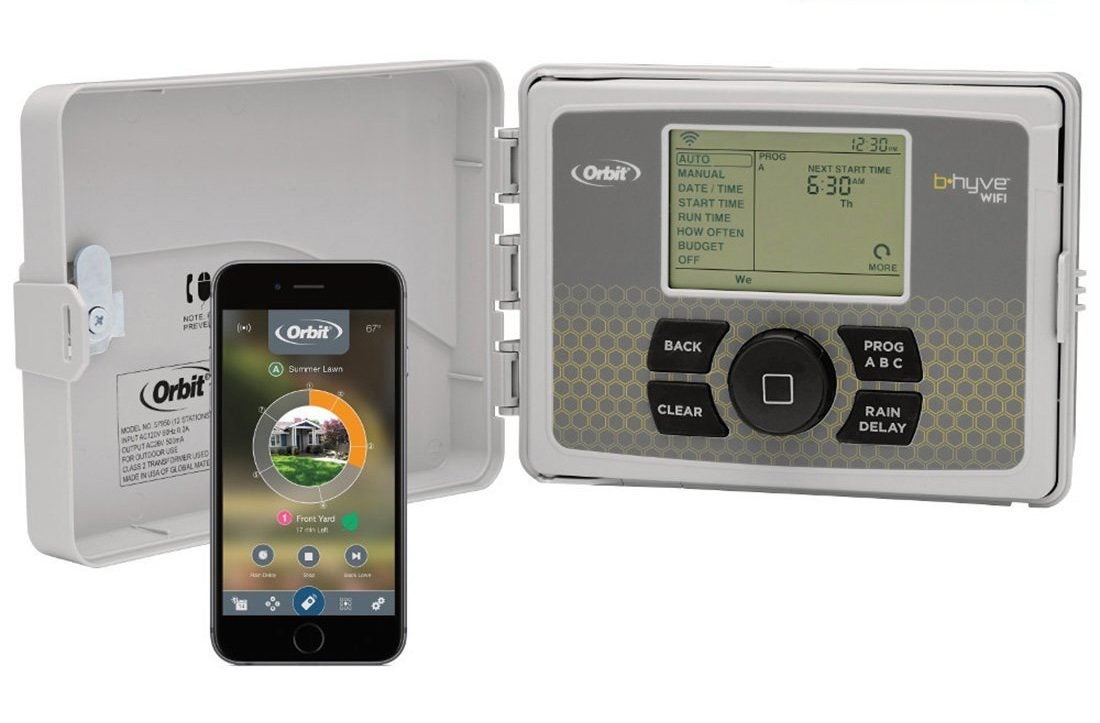 Like others on this list, Orbit's B-hyve watering device is also compatible with Alexa. Just give your command from inside your home and the pumps will either start or stop. Durable and secure, it comes with an accompanying app that's compatible with Android, iOS, and web-connected devices.
Users can choose how they wish to take advantage of the system. Program your timer using the app, or do it on the timer itself. Alternatively, you can also use the weather-based software to create a program that works exactly as your home needs it. Never miss a day of watering and conversely, never water too much and regret it later on. Get the perfect balance for the best lawn.

Orbit b-hyve smart six-station Wi-Fi sprinkler system controller, $109.99 $94.50, Amazon
---
The 1010 Deal team is here to help you navigate the e-commerce marketplace. We write about interesting or exciting products available online. Each item is selected or approved by our editorial department. Some recent posts include everything you need to know about robotic lawn mowers before you buy one, three smart umbrellas to keep you dry (and organized), and six things about the new Tetra countertop dishwater.
We may earn affiliate commission if you make purchases through our links. Follow 1010 Deal on Twitter @1010deal.