Make your home seem less like a terrifying battlefield when the sun goes down thanks to these stick-on LED light strips.
At some point in their lives, everyone has ventured out in the dead of night to head to the bathroom or to fetch a glass of water and at some point in your journey, you've slammed your toe into a corner and cursed the day you were born and/or bought a home without an en suite mere steps from the bed. As you sit in the dark, wincing and trying not to let out a cry of pain and frustration, you wonder if there could be a solution to your constant problem that would not require flicking on all the lights and inadvertently waking up your family. This motion-activated warm soft light will light your path so you can navigate through your home without bumping into any sharp corners.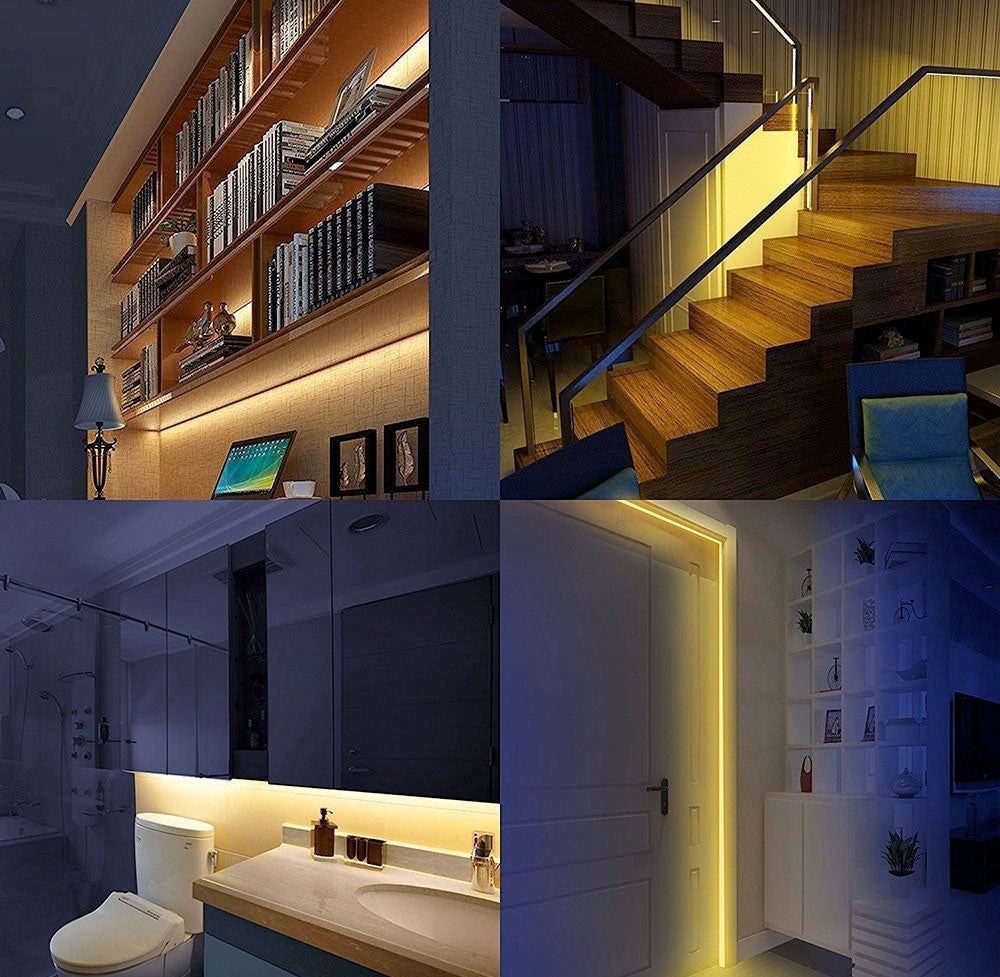 Nightlights, while useful to illuminate your home at night, won't automatically turn off once they are no longer necessary, which is why these motion-activated light strips are so much more practical to have. They only turn on once they sense movement and can be places practically anywhere in your home. they can be tucked underneath your bed frame so they only light up when you get out of bed or can be put under your washroom cabinetry so with a wave of your hand, it'll emit a soft glow that won't hurt your eyes but will give you the necessary light you need. For light while you're walking through a dark house, these lights can be placed in staircases or on furniture to light up your path to the washroom, kitchen, garage, etc. It has a range of approximately 3.6 meters and the auto shut off timer can be customized to turn off anywhere between 30 seconds to 10 minutes from the time motion was first detected. For a mere $20, you'll get 5 feet of LED lights lined up in a strip, providing about 100,000 hours worth of light.