Making your own tire swing is simple thanks to this small tire swing kit—all you need is your own tire and a tree!
When we were younger, the park was a magical place to be. Between the monkey bars, slides, and swings, we were so excited we didn't know what to play on next! A tire swing was one activity that while some parks had and other parks didn't, it could easily be made with some rope and a tree right in your own backyard. If you want to let your kids experience the same fun you had with tire swings, this kit is definitely something you should purchase to make building a tire swing easy and safe.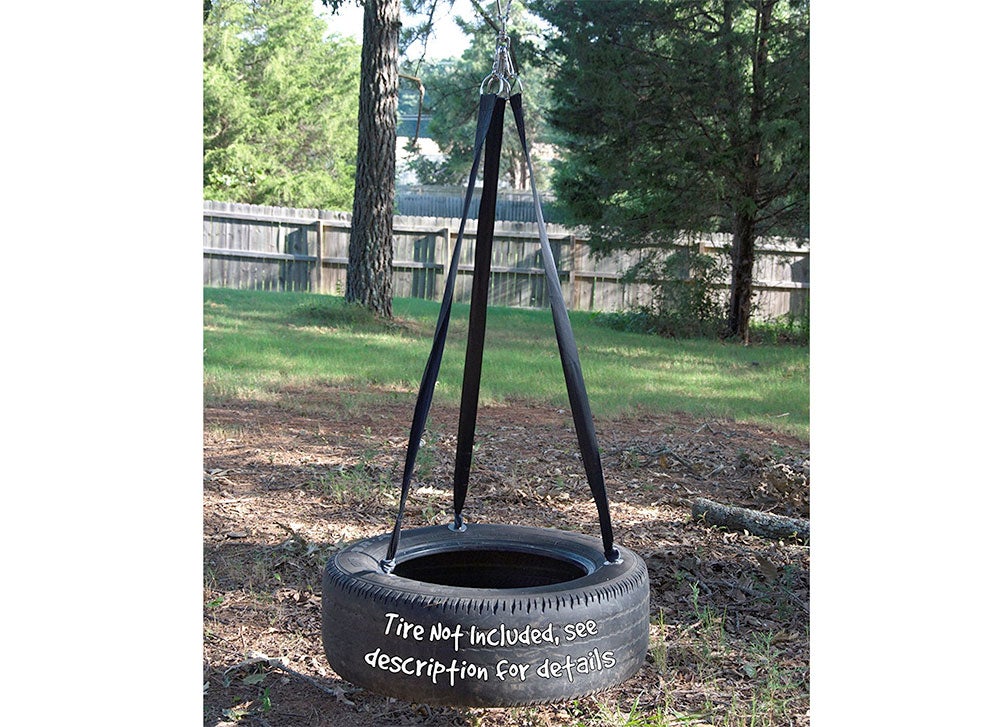 This tire swing set uses heavy-duty stainless steel hardware to make your swing safe and last a lifetime, as it resists rust as well as corrosion. Instead of using tough chains or rough rope to secure the tire to your tree, this kit uses soft nylon straps to keep your hands comfortable. The tire-less kit can be used to secure the tire vertically or horizontally, whichever you prefer, and uses screw-lock carabiners to secure the rope to the tree trunk. The swivel kit also allows the swing to be moved around freely, unlike traditional chain and/or rope tire swings. Priced at $39.95, this kit is also cost-efficient. All you need to have are the tools and gear necessary to make the swing, minus the tire which can be purchased at a scrap yard for chump change.