These planetary pillows will take your home decor from drab to out-of-this-world awesome.
If you've been obsessed with all things astral since the solar eclipse in August then this outer space-inspired collection is a great way to bring your new interest indoors. These fluffy round planet pillows will boost your home's decor to astronomical new heights.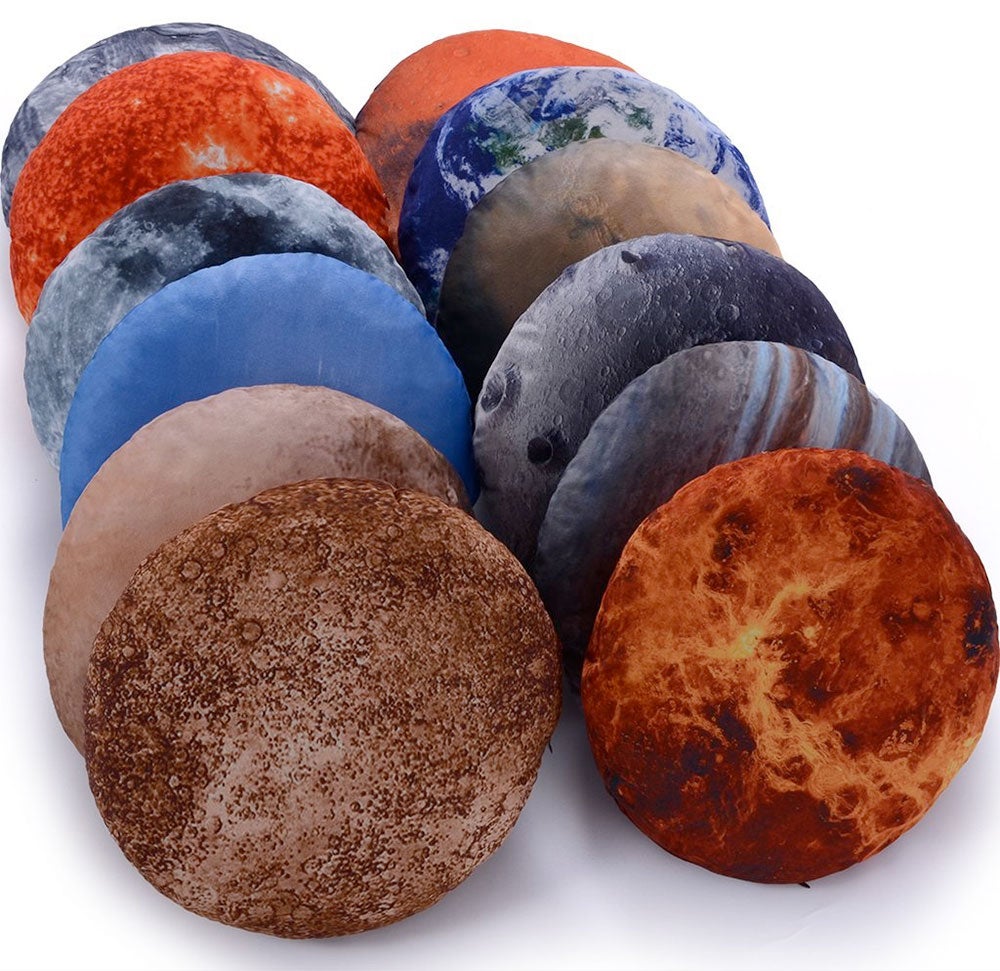 Vercart sells a variety of planetary pillows including Earth, Mars, Jupiter, the moon in addition to the sun. Each is filled with a soft cushion insert. Rest your head on Venus as you drift off to sleep on your sofa, or use beloved Pluto (though no longer technically a planet) as a seat cushion when guests come over.
Both sides of the pillow are covered with a plush polyester fabric, printed to resemble the planet's face, so you can always flip it over should an unfortunate stain spoil this pillow's surface. Pillows cost just over $20 apiece but they definitely add whimsy to your bedroom or living room decor.
If these pillows aren't enough, you could always spruce up your table spread with these planet plates too!
Vercart planet pillows, $22.99 each, Amazon.com