Let everyone know you're a science nerd through-and-through with these nerdy household goods.
Sometimes, our kitchen resembles a laboratory with cups, bowls, and utensils strewn about all over the counter. And when we've finished all the measuring and the perfect product finally emerges from the oven, we make sure our recipe is updated with the exact measurements, times, and temperature so we can duplicate our results next time.
If you're always taking perfect measurements and never stray from your fool-proof recipes, you'll certainly get a kick out of these kitchenwares.
Periodic table cutting board
---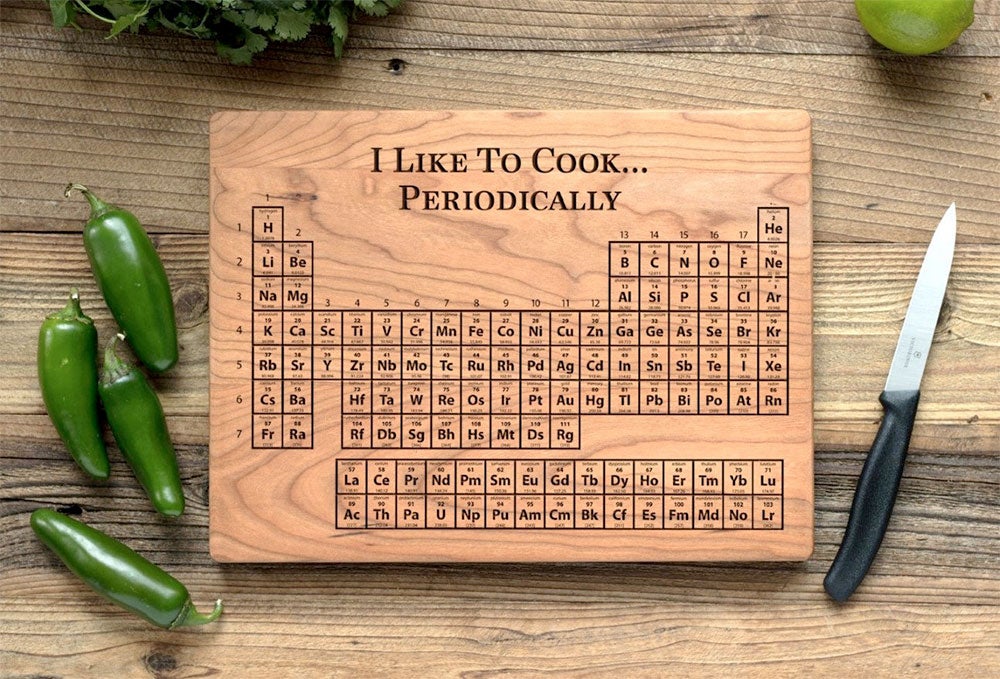 This customized chopping board will keep your knives and brain from dulling. Choose between light cherry or dark walnut wood. You can also get your name engraved on it as well.

Charming Chisel personalized cutting board, Etsy
---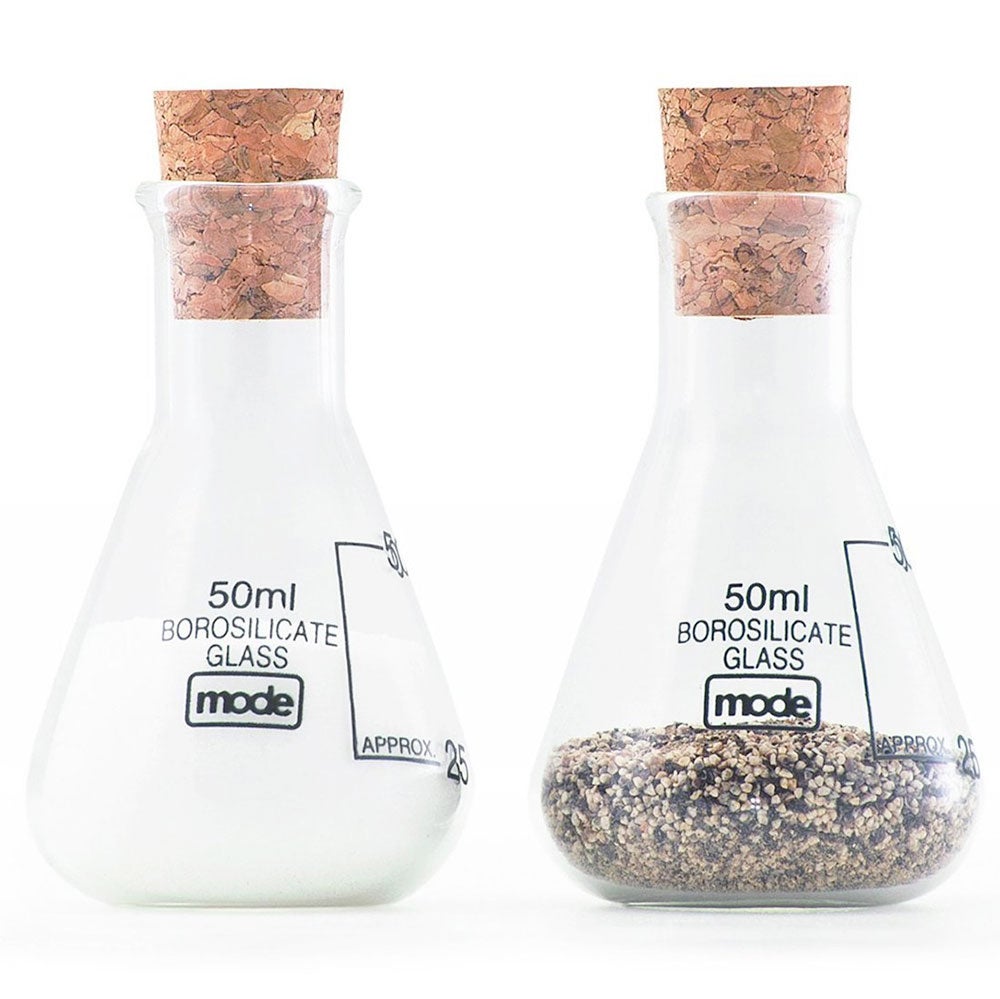 These glass salt and pepper Erlenmeyer flasks make an excellent addition to your table spread with the rest of your chemistry-inspired dinnerware. However, you should remember to be mindful of how much seasoning you'd like, as their openings are rather wide.

Mod. Earl salt and pepper shakers, Amazon
---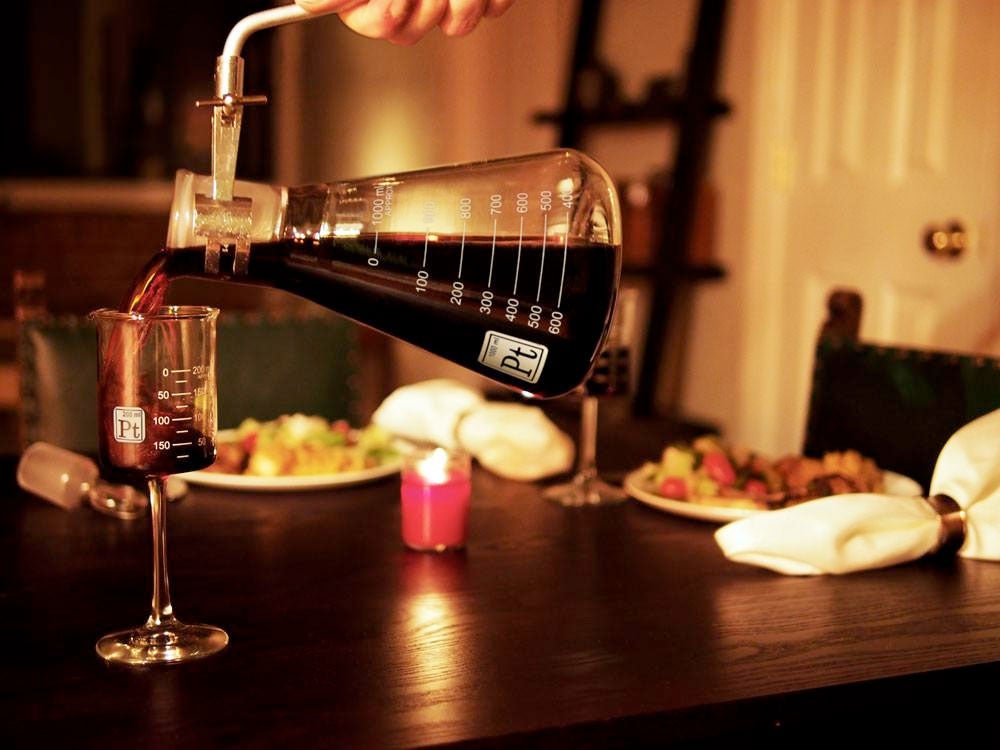 Serve anything from wine to ice tea in this delightful glass carafe. It's dishwasher-safe, can be used as a kettle and comes with a laboratory retort clamp handle, a stainless steel stirring rod, and a food-safe silicone plug.

The Laboratory Flask serving carafe/kettle, Periodic Tableware
---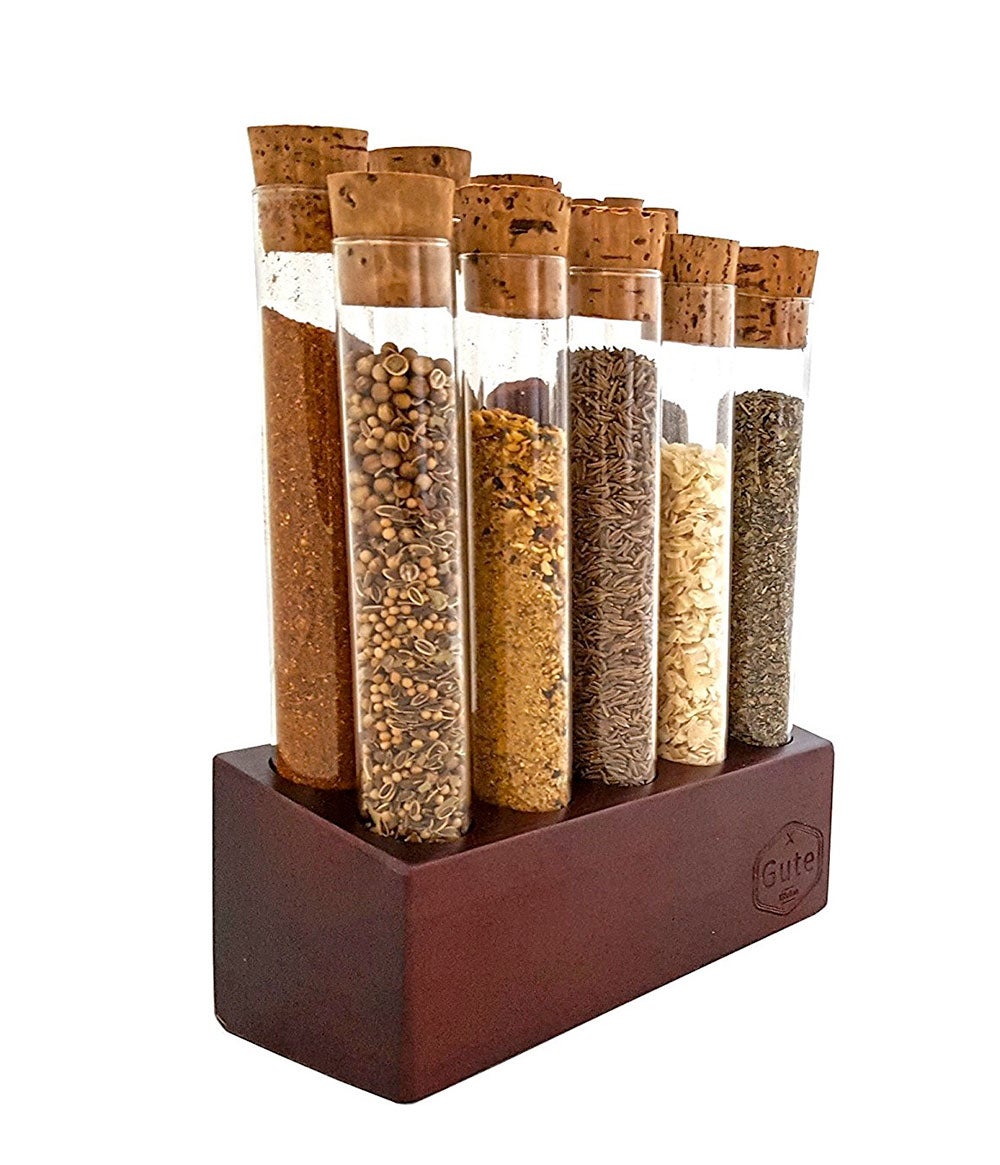 Sugar, spice, and everything nice—keep all of your herbs and spices neatly displayed with this beautiful spice rack made of stained pine.

Gute test tube spice rack,  Amazon
Chemistry shot glasses
---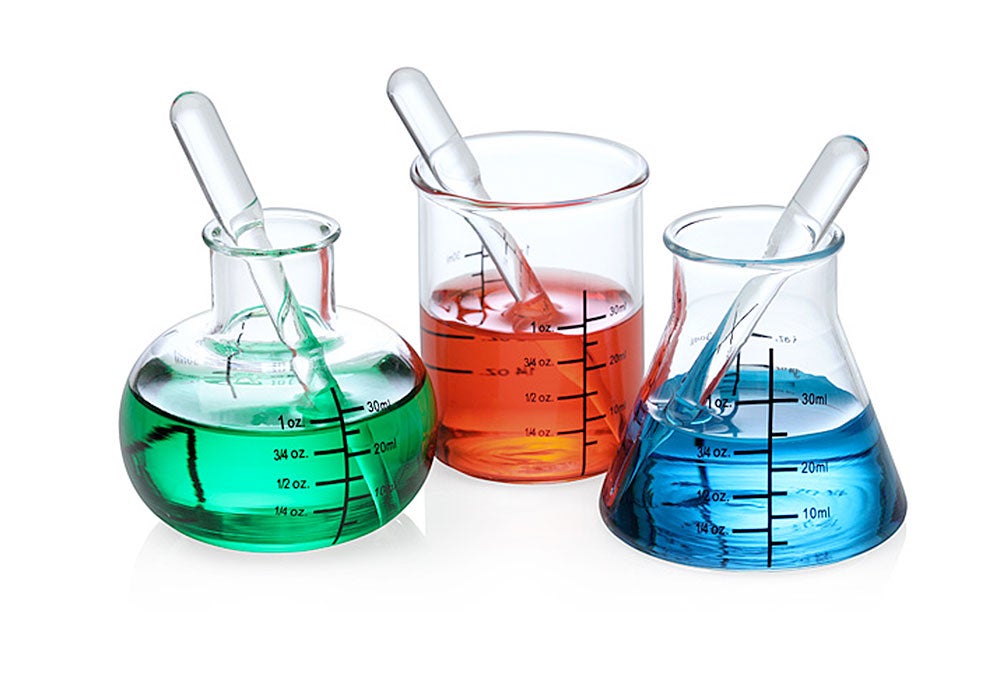 When its time to kick back and relax, these chemistry-inspired shot glasses will wow all your friends. Get four one-ounce glasses to be sure you have enough for the whole group.

Laboratory shot glasses, ThinkGeek
---
The 1010 Deal team is here to help you navigate the e-commerce marketplace. We write about interesting or exciting products available online. Each item is selected or approved by our editorial department.
We may earn affiliate commission if you make purchases through our links. Follow 1010 Deal on Twitter @1010deal.