Whether at the cottage or stuck with no electricity, here are some non-electric kitchen gadgets sure to make your life a little easier.
While most of our kitchen electronics make our lives a lot easier, most of then become rather useless if you don't have any electricity.  Whether you want to use as little electricity-powered equipment as possible to save some cash or are traveling to the cottage and have little to no electricity, here are some awesome kitchen gadgets that require absolutely no batteries or electricity at all!
If you're tired of always using the same pasta noodles for your spaghetti or want to try something a little healthier, this spiralizer is a cost-effective way to make spaghetti…out of vegetables! Perfect for those on a vegan, paleo, raw, or low carb diet, this vegetable slicer can turn anything from zucchini to carrots into perfectly sliced spaghetti to make fresh, wholesome meals — sans plug!

This nifty tool has been the go-to for many households since the 90's and is one of the few that is still relevant today. A pineapple corer efficiently cuts into the pineapple, takes the core out and slices the fruit into a cute little circle, all in one motion. This stainless steel gadget is tough, easy to clean, and can easily be tucked into a cupboard corner, out of the way, but always ready for the next impromptu party.

We regret to inform you that making soda/pop at home is actually much easier and cheaper than you ever thought! While the initial buying cost might be more than a 12 pack of soda, you'll save plenty of money in the long run. This sparkling water maker does not require electricity to function, and all you need to do is replace the mini C02 Carbonator when it runs out (which makes approximately 9 liters of sparkling water). Simply attach the reusable carbonating bottle, pump the button a couple of times and voila—instant carbonated water! If you'd like to add flavors to your water, all you have to do it buy them separately and pour them into the sparkling water for instant cola, ginger ale, or anything else you like!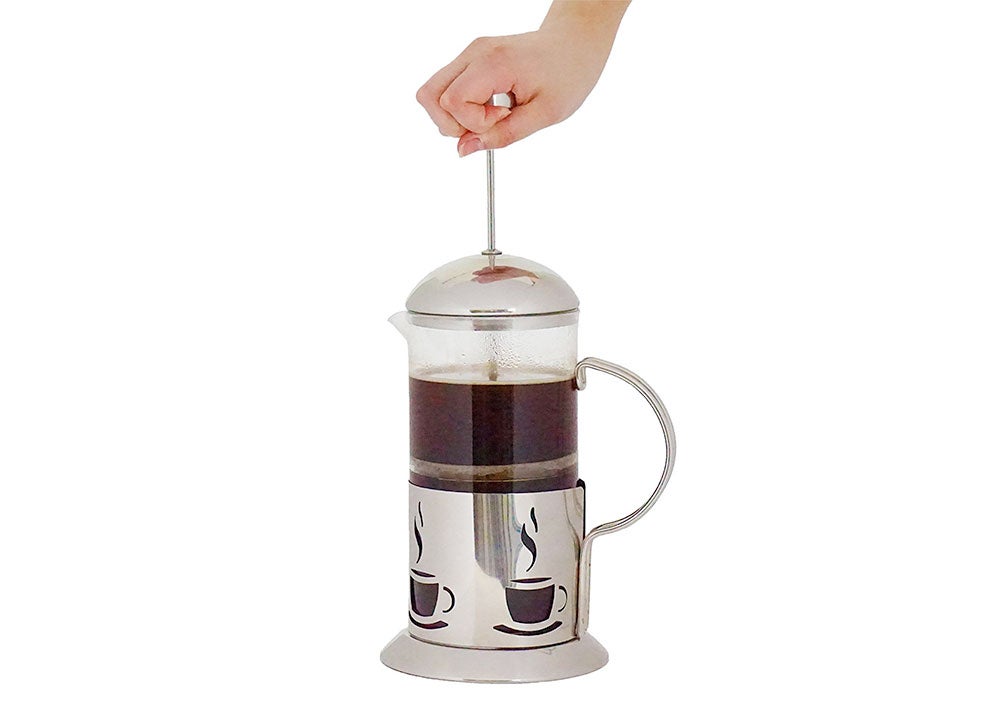 For those of you who want a strong cup of java, without all the fancy gadgets or gizmos, this easy-peasy coffee press will deliver quality coffee almost instantly. Not only does it take up less space on your counter than a typical coffee maker, it can also be used elsewhere such as at the cottage and even camping, so you can always have a good cup of coffee when you need it most (even without a hint of electricity).

If you want to gain some muscles in the kitchen, investing in a non-electric handheld mixer will definitely make you feel like you're at the gym (not really, but you get the picture!). Not only is it easy to hold and perfect for smaller jobs, that don't require a huge Kitchen Aid mixer, 3/4th of its parts are completely dishwasher safe!