Program your own games, weather sensor, fitness tracker, and more with this ingenious wearable called 'watchX'.
Wearables now come in all shapes and sizes. It's amazing what they can do, from tracking your sleep and swimming habits, to telling you when to get pregnant and providing updates on how safe your friend is in this moment at the bar.
Few of them, however, are actually programmable by users. If you're looking for a new challenge, a hobby or project, or maybe a gift for the un-giftable techie in your circle, check this out.
WatchX is a new gadget that was developed in Turkey by a small group of dedicated engineers. It presents itself as a watch but it can be programmed to do what you wish. It was backed by 510 people and raised $78,345 during its successful Indiegogo campaign. Now, it's available for $89 for anyone and everyone who is willing to build their own smartwatch and learn to code.
Specifically, watchX is the "world's first Arduino/Scratch compatible wrist worn development platform."
Here are 8 things to know about it, and why you might want to snatch one up:
1. It's YOUR Smartwatch
WatchX is a device that relies on crowd sourcing its capabilities. It comes with a lot of potential in a small package, and it's your to customize.
What you want from your smartwatch is entirely up to you. You can code it the way you want. There is an entire community of fellow coders at your disposal if you get stuck.
2. It Is a Watch
If you don't use the device to develop cool new applications that can sit on your wrist, watchX can also be used as a regular time piece.
3. It's Compatible with Arduino/Scratch/Atmel Studio Programming Interfaces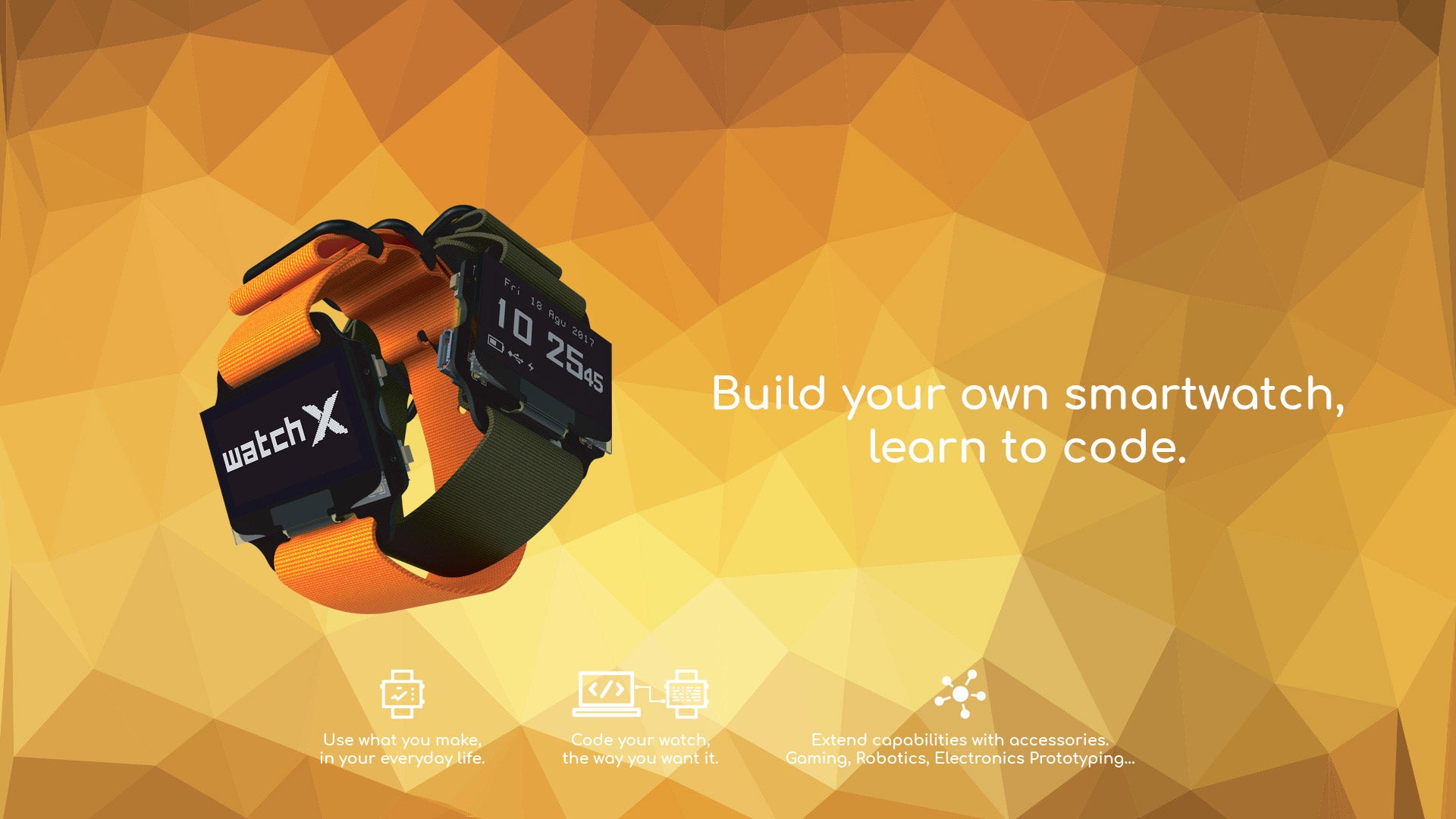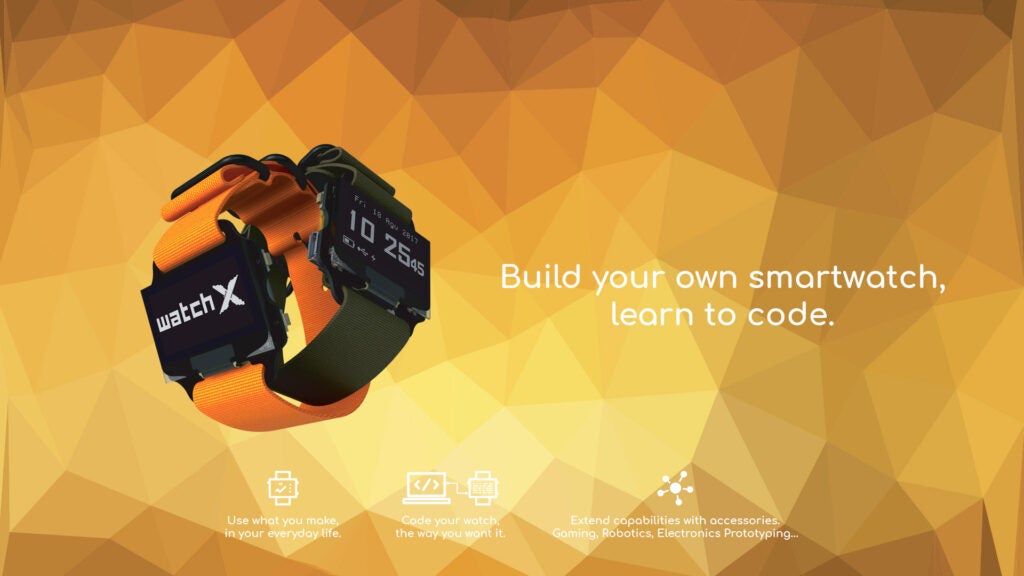 WatchX comes loaded with Arduino Uno Bootloader for beginner programmers. To program it, you download the Arduino IDE and plug watchX into a USB port. USB drivers will automatically be installed.
From here, users can choose Arduino Uno from tools/boards/arduino uno. You can then write your own code or simply download a sample sketch from the watchX web site and get programming.
4. It Can Be Programmed for Games
WatchX can do whatever your imagination comes up with. It gives you the opportunity to expand its capabilities with accessories. Some suggestions from the developers include programming it to house games, be a fitness tracker or something simple like a fridge clock. Outside of gaming, it can also be coded for robotics and electronic prototyping.
5. It Can Also Sense Barometric Pressure and Temperature
Want to forecast the weather? This device also comes with a barometric pressure sensor and a sensor for temperature. If you program it correctly, there might be no need to check the weather channel.
6. It's NOT Waterproof
Sorry swimmers!
7. It Has a Long Lasting Battery
According to its developers, when watchX is in sleep mode the battery can last up to 2.8 years. With typical usage, it can be used for about 15 hours. If your usage is high, it'll last about 2 hours.
8. You Need to 3D Print Your Own Watch Case
OK, here's the deal. When you order your watchX it comes with a PCB in 'watch style', along with colored straps to attach the device to your wrist and a micro USB cable for programming. It doesn't have a case.
You can wear it as is, or do some 3D printing with the assistance of watch housing designs ready to download from the company, online. You can print these on any 3D printer and make your own watch case.
Sound like something you need? To learn more about watchX click here.