Get outside this spring, enjoy some traditional tech and dazzle onlookers by bringing some color to the sky.
With warm weather back in season, it's time to get outside. From biking to hiking, to simply sitting in the grass, taking a few moments — or days — to recover from the winter, cooped up inside, can do good. Why not take it to the skies? Here are some of the most interesting kite designs you'll find on Amazon.
10. Rainbow-colored Box Kite
---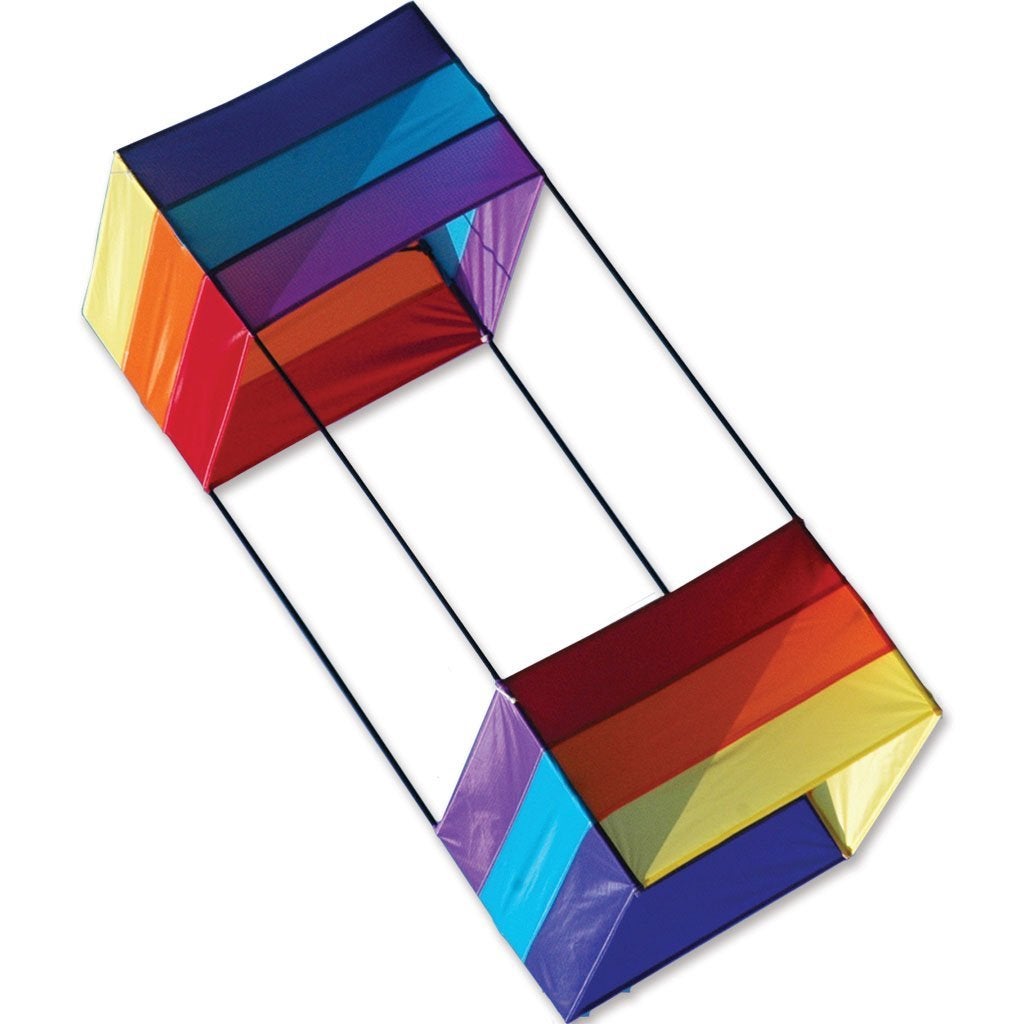 The box kite is a high-performance kite that's famous for having a relatively good lift. Invented by Lawrence Hargrave in 1893, it was first intended to carry a person as a manned flight machine. This one won't take you off the ground, but it's great for the imagination, and we love its bright colors that instantly amp up the mood.

Premier Kites box kite, $28.95, Amazon
9. Flying Ice-Cream Cone with a Cherry on Top
---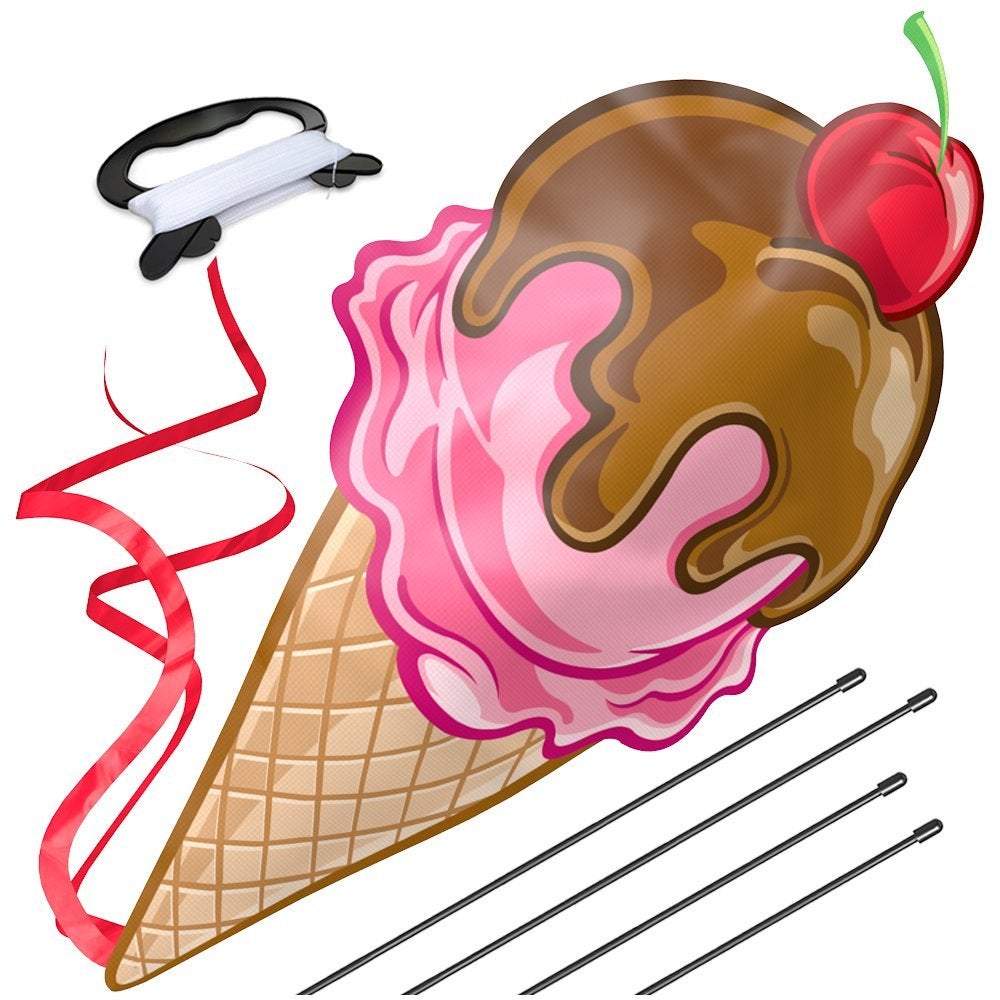 We all scream for ice cream! Kids will love this delicious-looking kite. It comes with a handy electronic instruction guide and a lifetime guarantee for hours of fun in the sun. Specially designed with simple assembly, it also comes with a child-friendly handle that enables kids under 10 to launch and fly this one on their own.

A GreatLife sweet ice cream kit, $15.95, Amazon
8. Octopus of the Air
---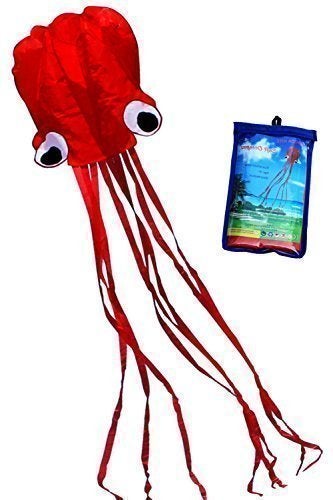 The product description says this kite is meant to be an East Pacific red octopus, but it looks more like a squid or jellyfish, at least to us. Whatever you'd like to call it, it's sure to fly high and catch the attention of bystanders with its large cartoon eyes and long, trailing tentacles.

Hengda Kite red mollusk octopus kite, $11.88, Amazon
7. Phoenix Rising
---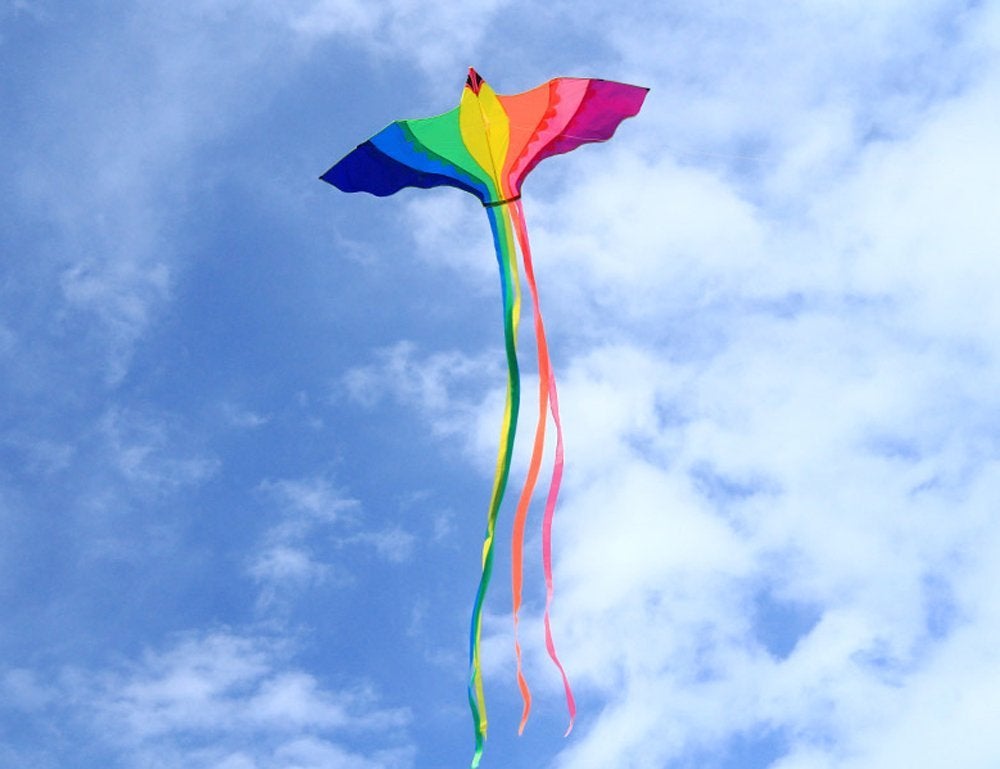 This stunning parrot design with its large rainbow wingspan and long, trailing tail will draw attention from far and wide as it sails in the sky. Flyers of all skill levels can enjoy this kite with fast assembly.

Hengda Kite phoenix kite, $17.90, Amazon
6. A Rocket Ship in Orbit
---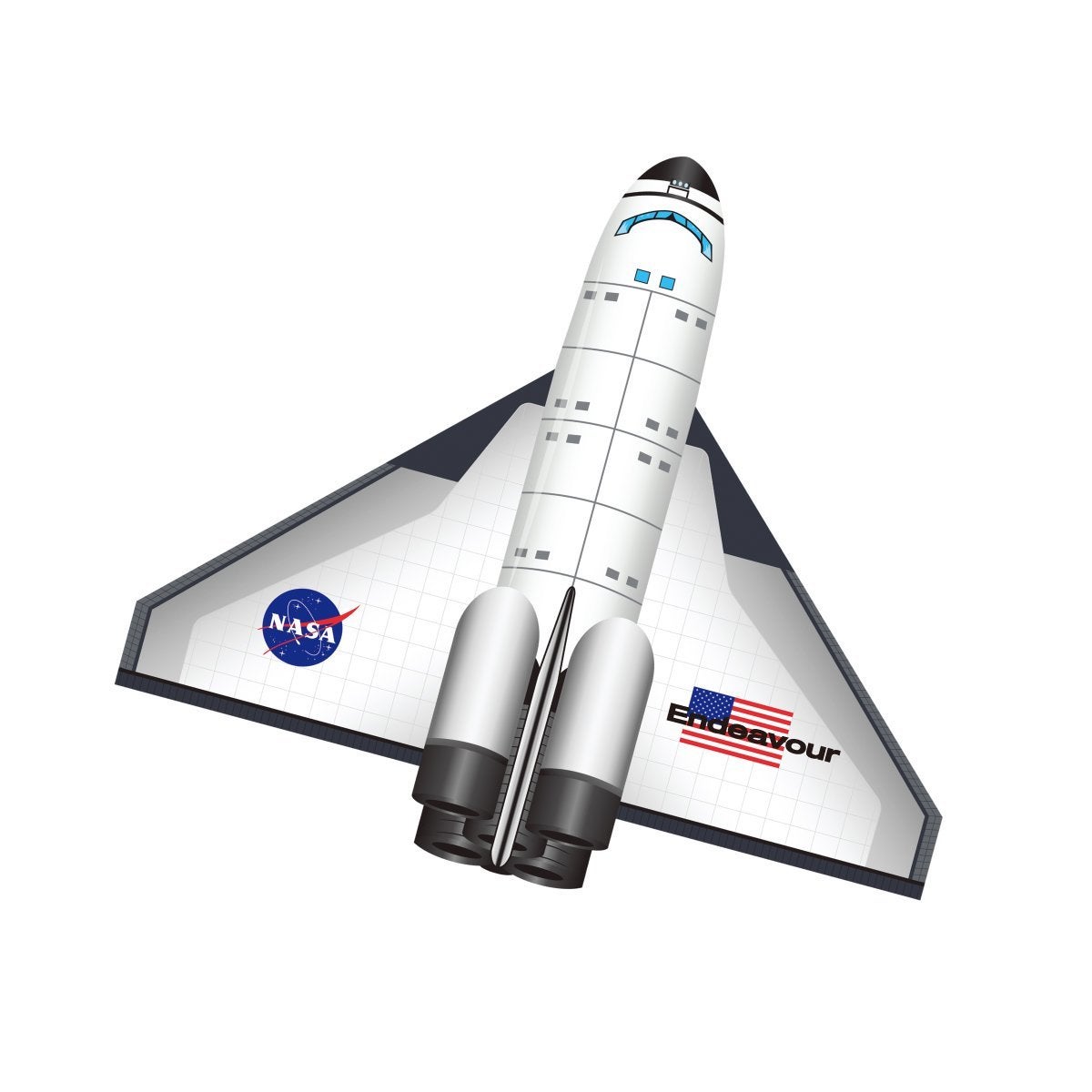 And now for something completely different. The space shuttle kite of the NASA Endeavour offers flyers something on the end of their string that isn't a bird, abstract shape, or sea creature. Made of nylon with fiberglass rods, it's perfect for astronauts of all ages.

X-Kites space shuttle kite, $21 $19.99, Amazon
5. An Eagle that Soars
---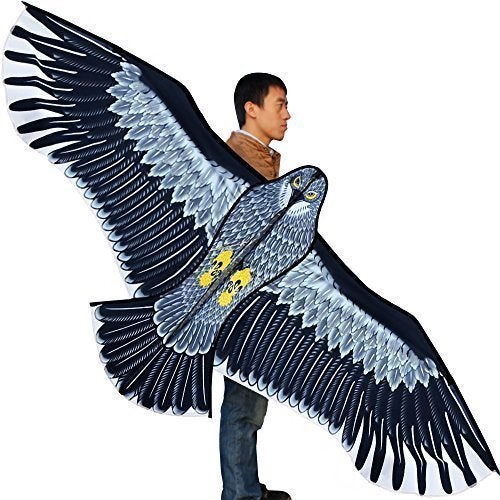 If big is what you're looking for, consider this eagle kite. This bird has a wingspan measuring about six feet and despite its size, it's said to still be easy enough for beginners to fly. The detailed design gives it an almost menacing look when it's up in the air, but one we absolutely love!

Hengda Kite eagle kite, $29.85 $16.85, Amazon
4. Friendly Jolly Roger
---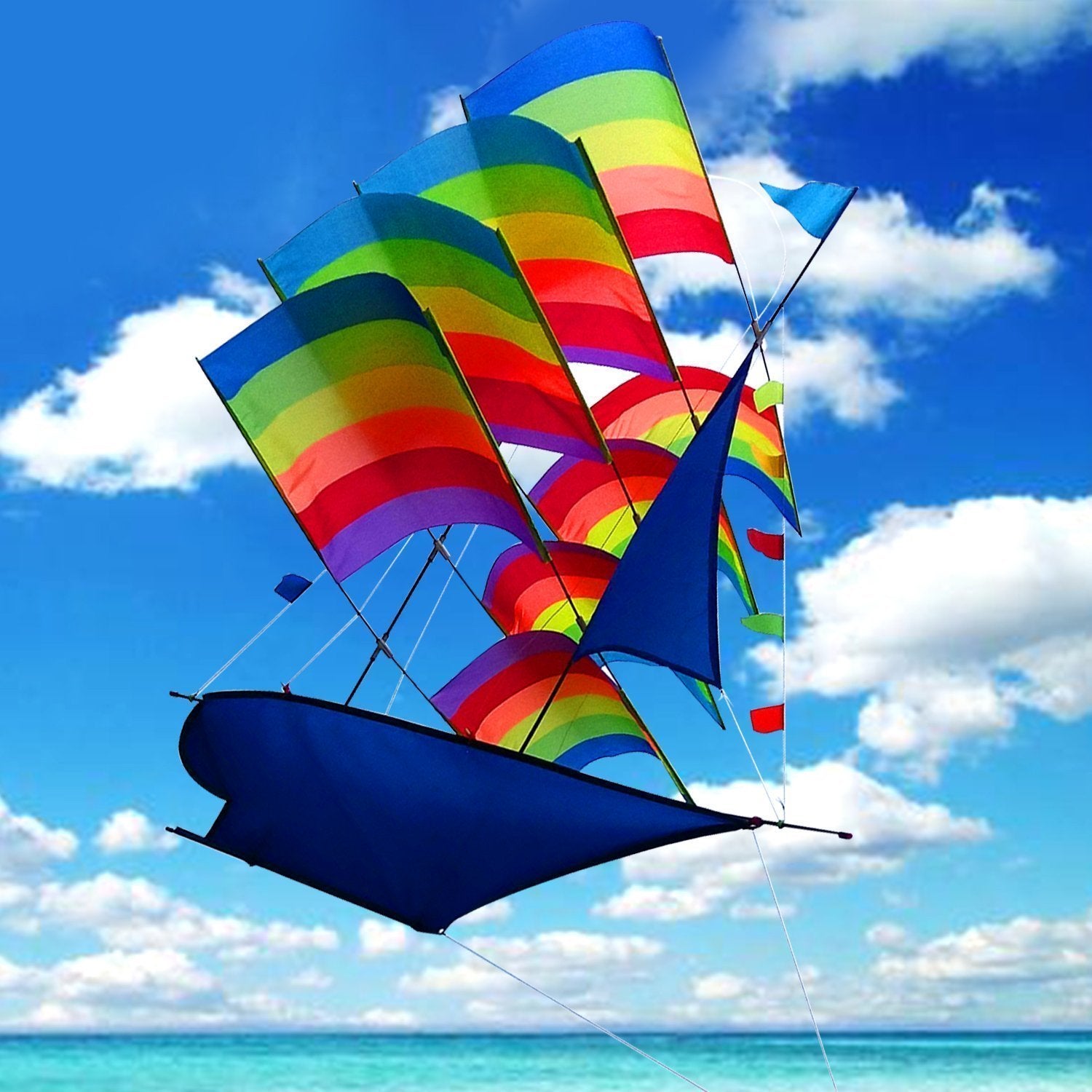 This kite is a personal favorite. Nothing says magic like a rainbow ship sailing straight across the sky. Multiple sails hoist this 3D kite into the air. Easy to assemble, it can fly in minimal wind and can be handled by children.

Tresbro sailing ship kite, $33.68, Amazon
3. Polka Dot Dolphin
---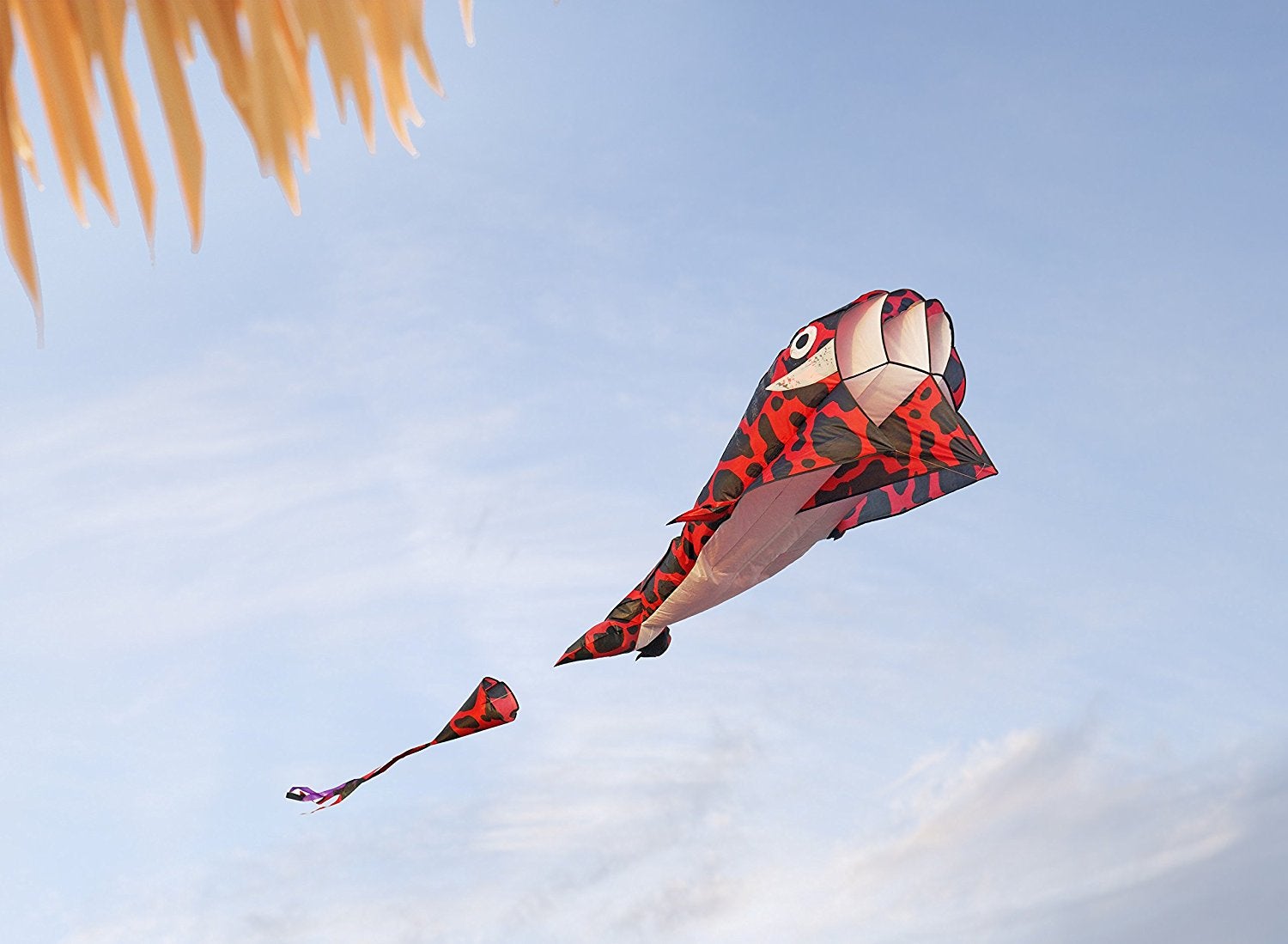 A giant red and black spotted 3D dolphin certainly makes a statement. Frameless and made of soft parafoil, it's perfect for fun on sandy beaches, grasslands, and other open spaces.

Kizh dolphin kite, $18.99, Amazon
---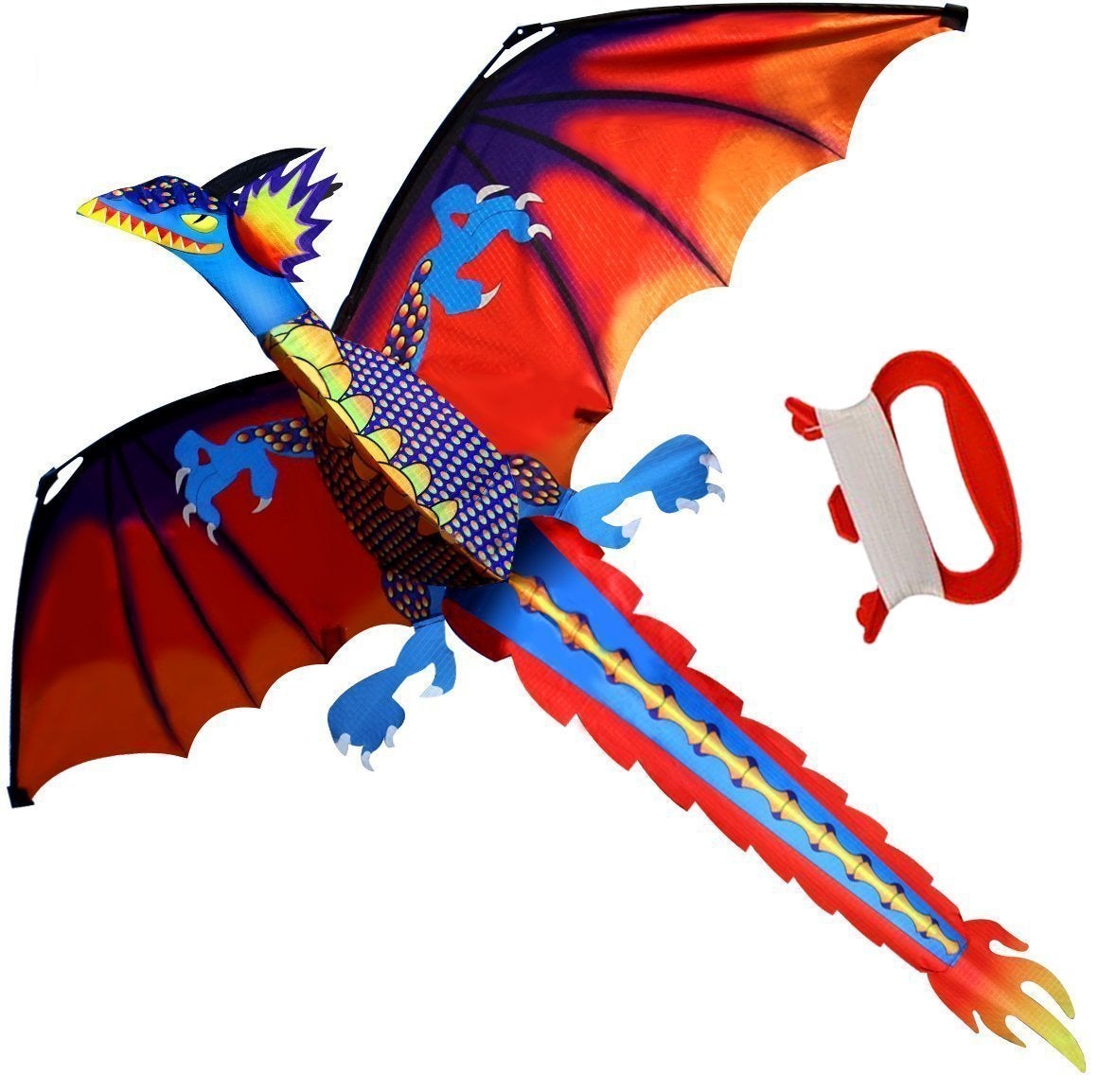 Give people on the ground some serious chills with this imposing dragon kite. Its detailed and colorful design truly makes for an amazing spectacle.

Hengda Kite dragon kite, $14.99, Amazon
1. Free Willy
---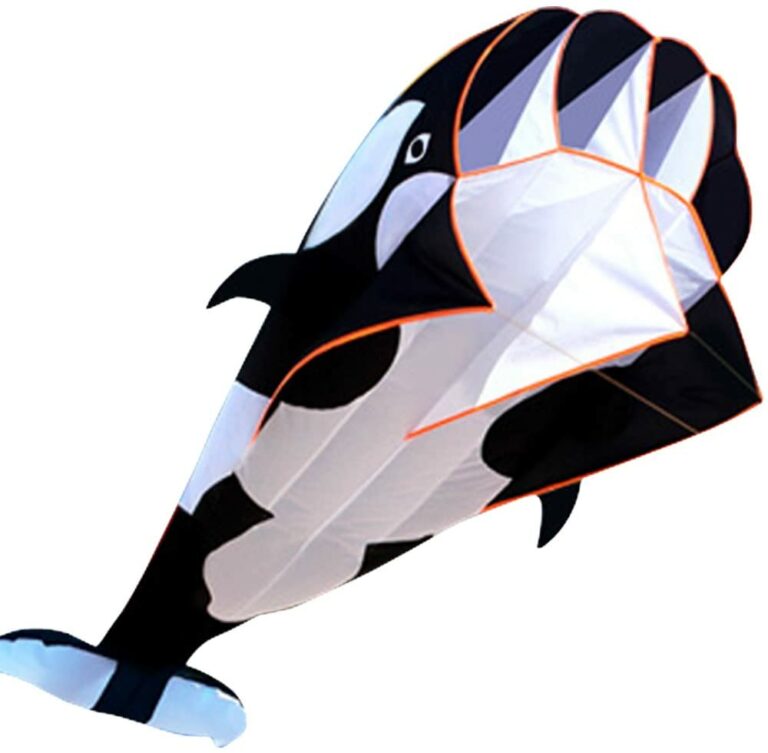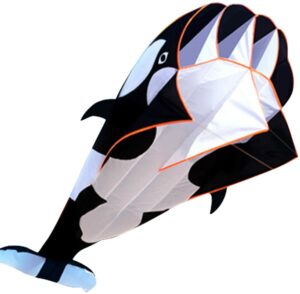 This one has a design similar to the red and black dolphin. This a 3D soft parafoil kite features a beautiful black and white design of a killer whale. This giant orca kite makes for mesmerizing sight when in flight.

Hengda Kite black dolphin, $18.90, Amazon
---
The 1010 Deal team is here to help you navigate the e-commerce marketplace. We write about interesting or exciting products available online. Each item is selected or approved by our editorial department. Some recent posts include how to chose the right archery gear, five items you'll want to have handy for beach days, three items to help make laundry day a breeze, and three #VanLife essentials for life on the road.
We may earn affiliate commission if you make purchases through our links. Follow 1010 Deal on Twitter @1010deal.