Have you reached that point where you're kind of "over" your old-school car stereo? Maybe you've already made some audio improvements to your ride…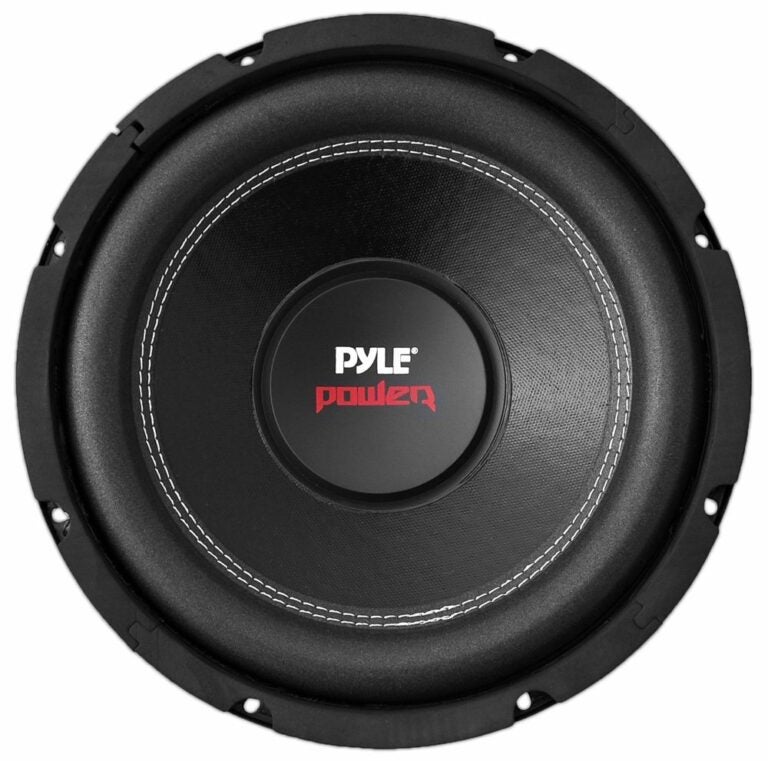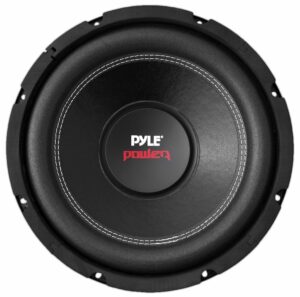 A subwoofer… new speakers… or maybe you've been in a friend's new car that's tricked out with all the latest tech and felt a twinge of jealousy. Now you're jonesing for another upgrade, something that not only makes your car audio sound better, but gives you more overall options. You want connectivity. You want infotainment.
Well lucky for you, there are a plethora of aftermarket head units out there that can give you what you crave.
Below, we've highlighted some of the best brands bringing you the most exciting infotainment systems/in-dash receivers that can take your ride's stereo system to another (much better) level.
Pioneer
Pioneer is a long-trusted brand in the car stereo game, having blazed the trail by introducing the first car CD player in 1984 and hard-disk based nav system in 2001 (among many other pioneering moves).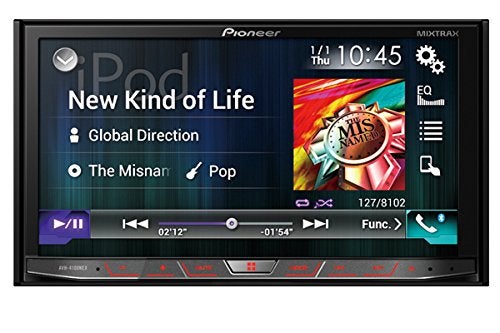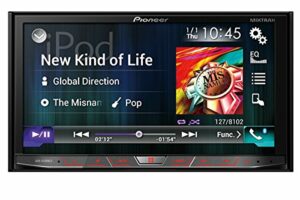 It is also the first to offer both Android Auto and Apple CarPlay mobile compatibility in its in-dash head units, making things many people see as standard today—hands-free calling, GPS, and music streaming—both safer and easier to use.
In 2015, models like the AVH-4100NEX (above) were the first to give drivers access to Apple CarPlay and Android Auto in a single unit. The NEX models also have cool features like AppRadio Mode, Mirrorlink compatibility with mobile devices, Bluetooth, Pandora radio, iDatalink Maestro support, and more.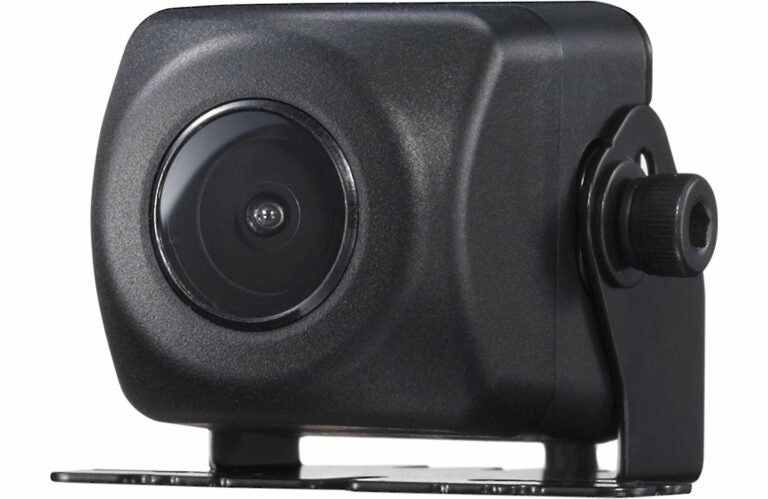 In 2017, Pioneer released in-dash multimedia navigation receivers that pair with the brand's ND-BC8 Univeral Rear-View/Back-Up Camera (left) to add rear visibility to the long list of unit perks.

---
Alpine
Like Pioneer, Alpine has been crushing the head unit game for decades, like in 1981 when the brand introduced the first automotive navigation system. Alpine was also one of the first innovators to understand the importance of being able to control digital music in the car, introducing the first aftermarket car-friendly iPod input cable with its KCA-420i.
This led to a partnership with Apple resulting in the first head unit to utilize the iPod in 2007 and an entire line of iPod-friendly digital media receivers in 2008.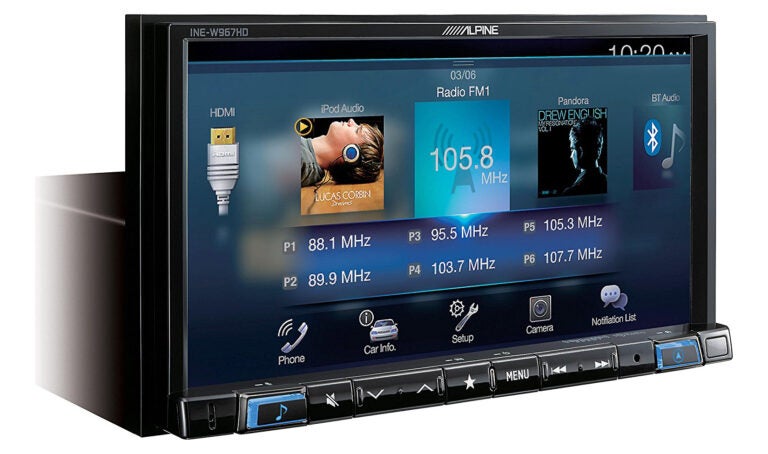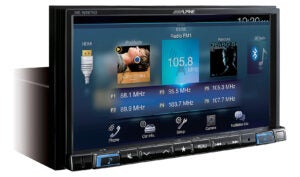 Thanks to its history with Apple, Alpine doesn't currently offer Android Auto for its head units, but as a pretty evolved brand, units like the INE-W967HD, a 7" digital media receiver, can sync with the Alpine Connect app (free), which offers up many user-favourite content providers like Spotify, Yelp, and Glympse for both Apple and Android smartphones.
Alpine TuneIt, another free app, gives you the chance to customize the "soundstage" for your vehicle, use equalizer pre-sets, dictate the opening screen, and background colour and more.

---
 Kenwood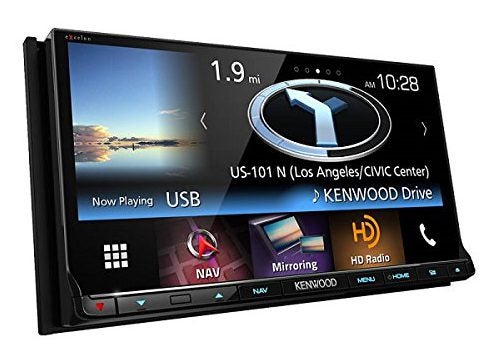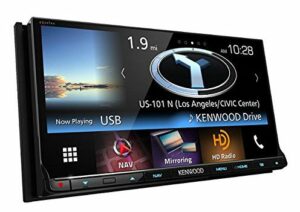 When it comes to head units, Kenwood likes to keep up with the competition.
This brand offers multiple units with Apple CarPlay, Android Auto or both in the case of the eXcelon DNX893S, which includes navigation, Bluetooth, HD radio, touch panel, HDMI/MHL Connection, Sirius XM readiness, and much more.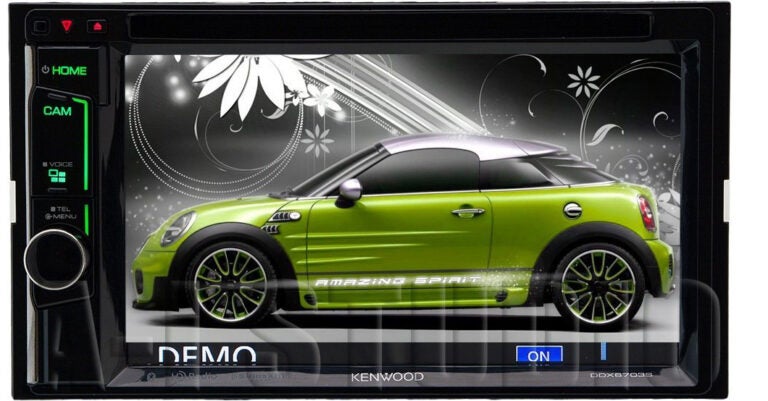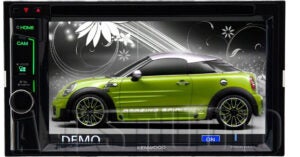 Kenwood's DDX6703S, is another good option. It offers, Bluetooth, built-in HD radio, and Android rapid-charge, among other perks, but does not have navigation capabilities.

---
Sony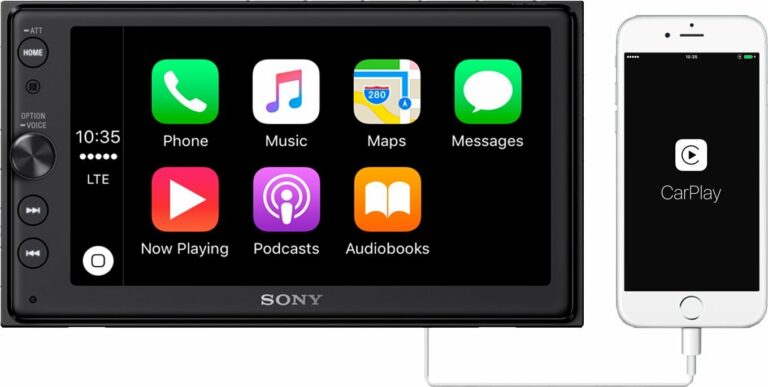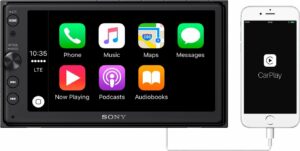 Sony, a power-player in so many respects, is making its mark the head unit space with models like the XAVAX100 (pictured here) which includes both Apple CarPlay and Android Auto as well as the XAV712HD, which doesn't come with those features but does include integrated Bluetooth.

---
Clarion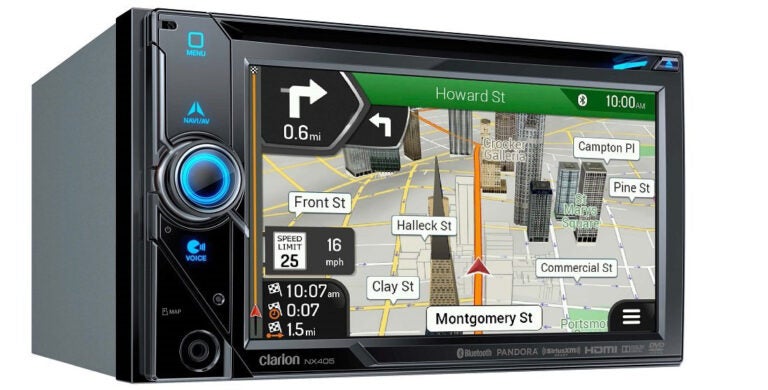 Clarion is yet another worthy competitor in the space. Its NX405 unit offers the greatest hits, including navigation, Bluetooth, Pandora Internet Radio control via smartphone, Sirius XM readiness, and more.

---
iDatalink Maestro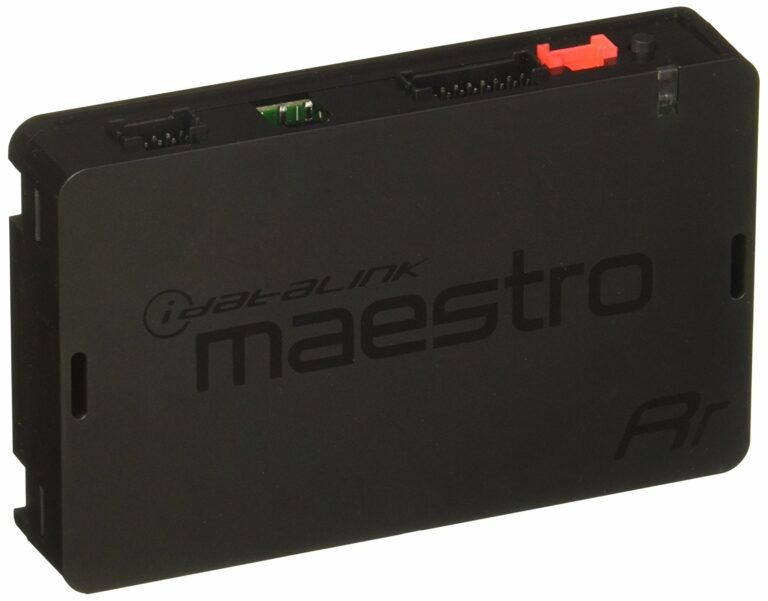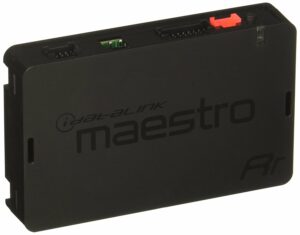 The iDatalink Maestro RR is a useful add-on that can facilitate seamless interaction with features of an infotainment unit, like satellite radio, music streaming, and hands-free calling. You can even display and monitor important vehicle information like performance, climate controls, battery voltage, and tire pressure.