You won't think twice about spending $20 for this propeller air freshener once you see how awesome it looks on your dash!
For those who like to keep a clean car (both inside and out), a car air freshener should, first and foremost, smell good! Whether you're a smoker and want to keep the interior smelling fresh or you just like the smell of the ocean in your car, an air freshener will do just that. Should you enjoy the smell, but the sight of the ugly freshener doesn't agree with your car's interior, an easy fix is to stuff it somewhere you can smell it but not immediately see it: the driver's seat back pouch is a good spot. However, if you're looking for an air freshener that will not only smell divine but look awesome, this propeller will keep your co-pilot and the rest of the crew entertained.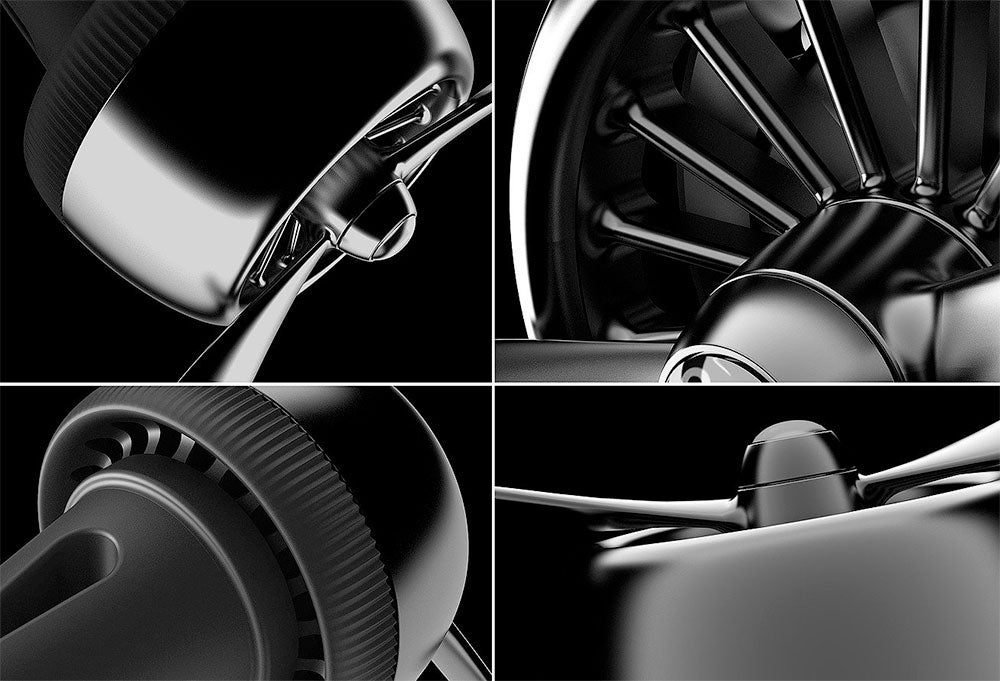 This mini propeller is available in red, copper of silver and comes with five refills to keep your car smelling fresh. While it's a neat little gadget to have if you're fond of all things aeronautical, you'll find the coolest part about it is when you switch on the fan: it spins! That's right, not only does it look much better than a ratty little tree dangling from your rear-view mirror, it is also functional.
The entire propeller is made of metal so you can bet your bottom dollar that it will outlast most store-bought air fresheners, plus with five refills, it's bound to outlast them too. This little air freshener comes in a beautiful round box, making it the perfect gift for just about anyone.