Your home will be so scary with these Ghostly Apparitions, only the brave will come knocking on your doorstep…which means more candy for you at the end of the night.
Those who loved Halloween as children grow up to embrace the spooky day as adults—especially when they have the means to buy the costume of their dreams and decorate their home to reflect their adoration of all things scary! When decorating your home, sometimes putting up spider webs and Styrofoam tombstones just isn't enough to make all the wee ones on the street afraid to walk up your steps. If you really want to scare their socks off, all you need is a projector, a white backdrop and this DVD.
Setting up your home to scare the wits out of all your trick-or-treaters is relatively easy with these ghostly apparitions. Simply cut a white backdrop (such as a table cloth) and tape it to your place of choice—a window for example—pop this DVD in and point the projector to the backdrop, turn off the lights, and watch as the terrifying magic ensues.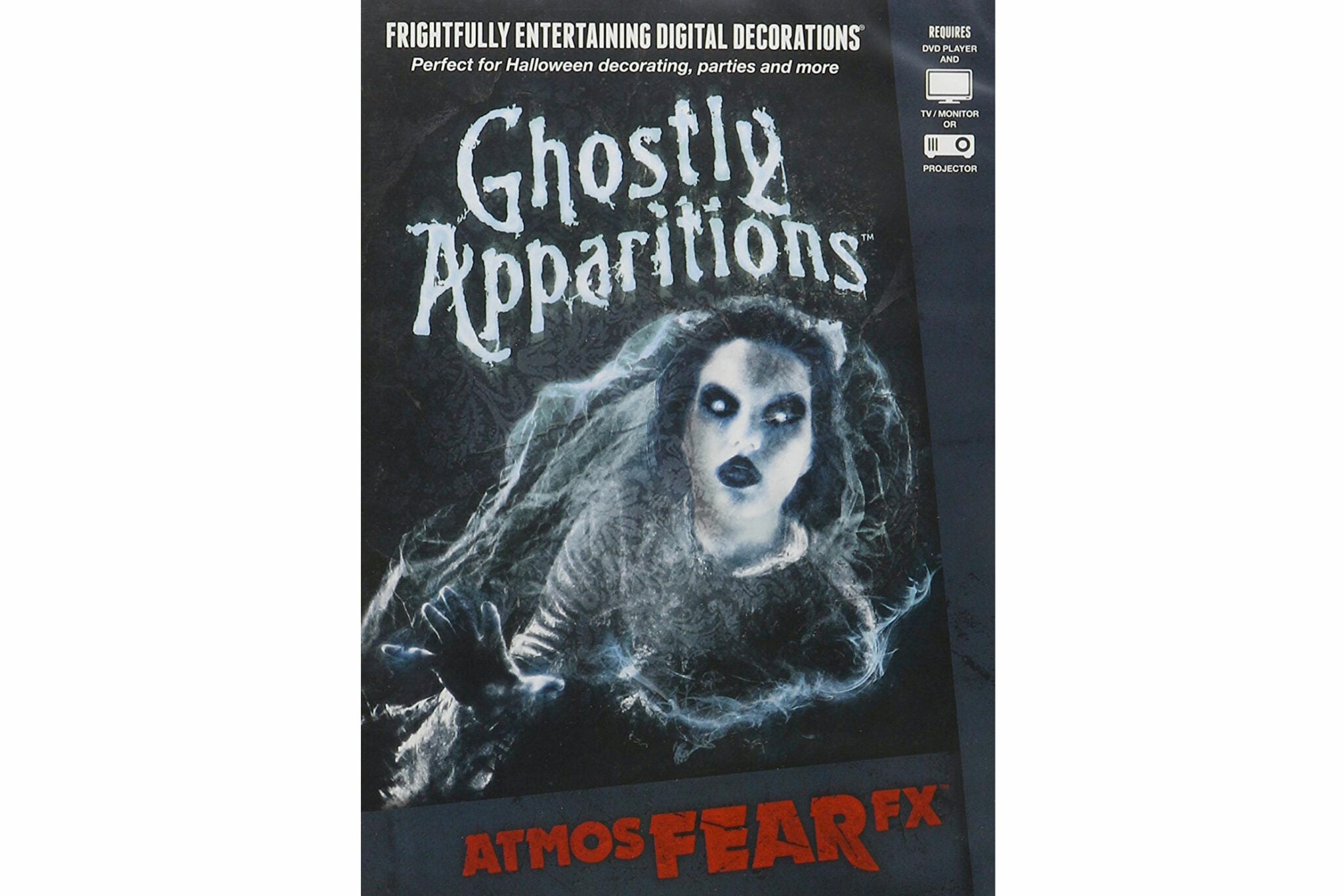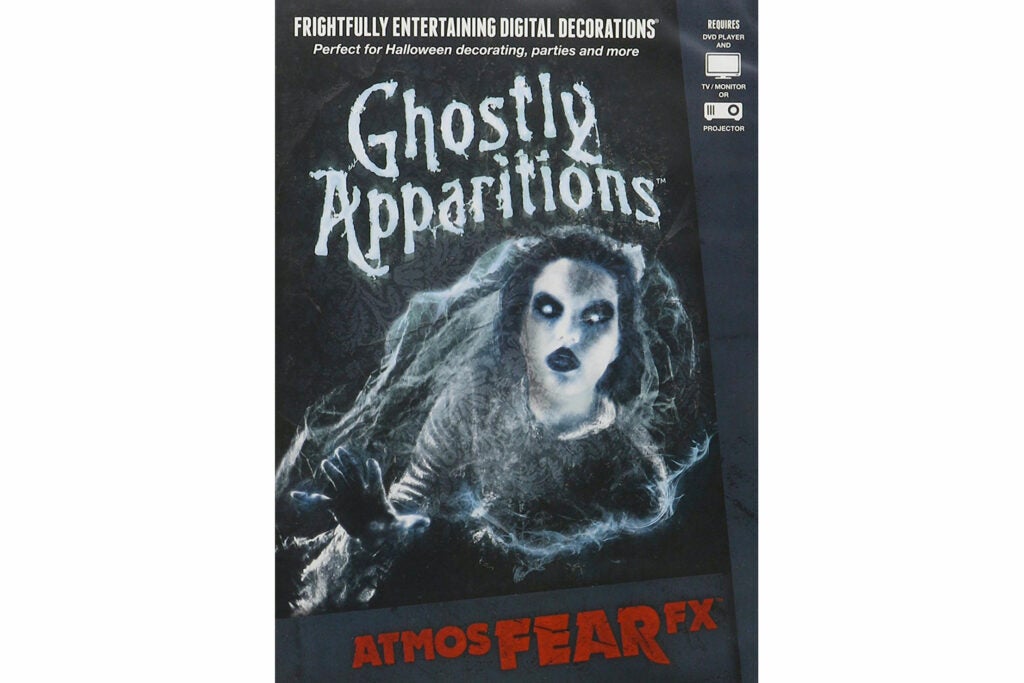 This DVD features a ghostly bride-to-be searching for her groom, a ghoulish girl floating eerily with death in her eyes, as well as a zombie man who somehow constantly looses his mind…quite literally. Should you be planning a haunted house, this DVD also works very well against a closed door or a large picture frame outfitted with a white sheet to make the kids walking through your house scream bloody murder and want their mommies (hey, it's halloween after all!).